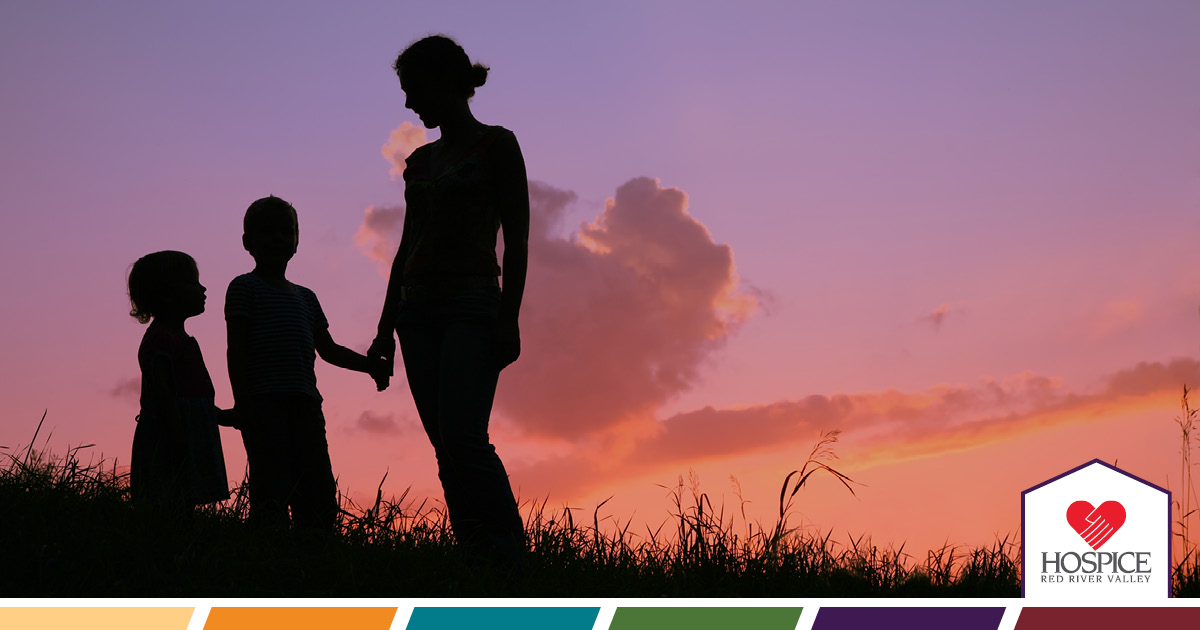 Even if your loved one was not served by Hospice of the Red River Valley, we offer a variety of services to help individuals cope with loss through death, including:
Use of the Resource Library
Resources from our library, including books, audiotapes, videotapes, CDs and DVDs for all ages, on various topics are available on a one-month loan basis. Learn more about our Resource Library.
Support Groups
Anyone who has lost a loved one through death may attend support groups offered at Hospice of the Red River Valley. There is no need to pre-register to attend support groups, and there is no charge. To view ongoing support groups, visit our calendar. Learn more about our support groups and classes.
Grief Classes
Classes are typically offered twice each year and require pre-registration. Most classes involve a nominal fee. To view upcoming classes, visit our calendar. Learn more about our support groups and classes.
School Support Groups
Depending on need and staff availability, we offer groups in junior and senior high schools in our service area. These are closed groups and referrals are made through school counselors.
Individual Visits
Community members may receive up to three individual visits with a grief specialist at no charge. If an individual needs additional support, we can make referrals to resources in the community.
Grief Presentations
In effort to help you understand issues of grief and loss through death, we provide presentations to the public and health care professionals. Presentations can be adapted to any size group and time frame. A charge may apply for some presentations. Topics include:
Grief and loss awareness
Kids and teens grief
Grief during the holidays/special events
Grief in the workplace
Anticipatory grief
Professional caregiver grief
Contact us or call (800) 237-4629 to arrange for a grief presentation.
Learn more about grief support from Hospice: