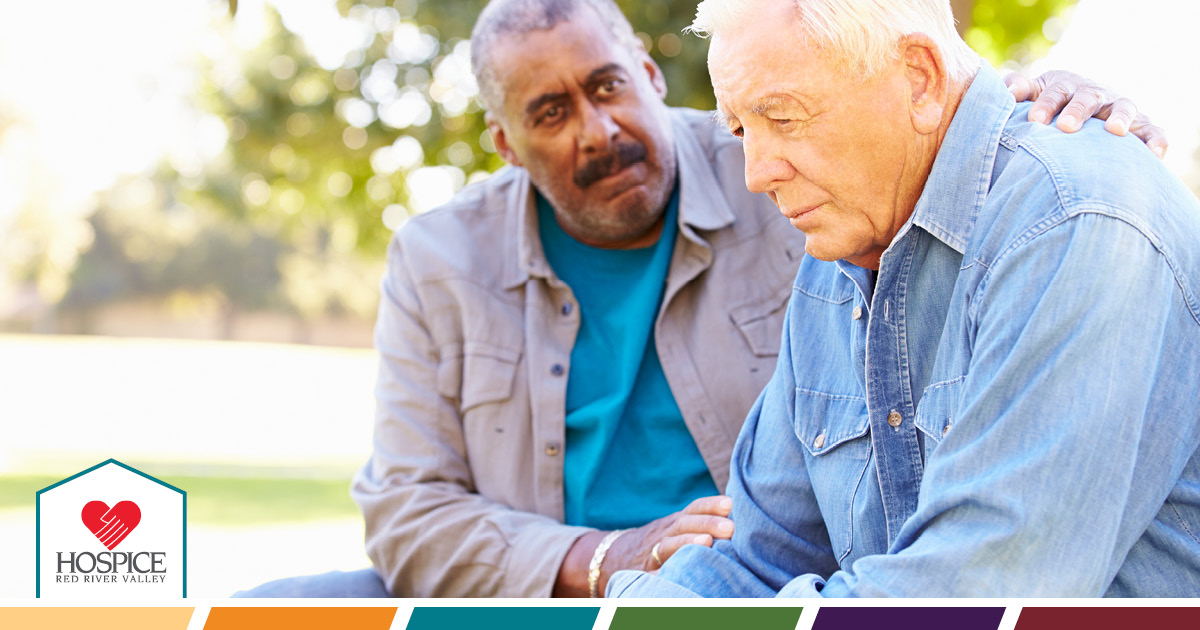 Depending on each individual's needs and comfort level, our grief specialists offer a variety of support services and practical suggestions during the grief journey, including:
Phone visits
Individual, face-to-face visits in your home or our office
Literature
Monthly newsletter
Use of the resource library
End-of-Life Resource Library
Hospice of the Red River Valley's community resource library in Fargo is open to the public during normal business hours. The library includes books, audiotapes, videotapes, CDs and DVDs for all ages, on various topics, including:
Caregiving
Dying and death
Chronic illness
Hospice care
Dementia
Suicide
Grief and loss
Pet loss
Parental loss
Children and teen literature
Rituals and ceremonies
Inspirational stories
Online Resources
Please visit the grief resources section of our website for helpful handouts.
Resources from our library are available on a one-month loan basis. Please call (800) 237-4629 or contact us for additional information and availability.
Learn more about grief support from Hospice: