Registration for Daytime Conference Now Open!
Click to download a conference brochure
Tuesday, Sept. 29, 2015
7-9 p.m. at Hilton Garden Inn, Fargo
Grieve On! Grieving in a Life-Goes-On World
Featuring Robert Zucker
Free and open to the community. No registration required. No CEs provided.

Wednesday, Sept. 30, 2015
8 a.m.-4 p.m. at Hilton Garden Inn, Fargo
Broken Open/Staying Strong: Moving Beyond the 5 Stages of Grief
Please note: the speaker for this conference has changed. We look forward to learning from Robert Zucker.
Registration is required. Conference fee is $99 on or before Sept. 1 and $109 after Sept. 1. Continuing education units/hours available for this program are 5.5 contact hours for nurses and 6 social work CEUs.* Click here to register for Broken Open/Staying Strong: Moving Beyond the 5 Stages of Grief.
About the Presenter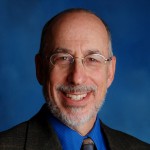 Robert Zucker, MA, LCSW, FT, is a grief counselor, writer, consultant, teacher and public speaker (in addition to a closet actor and musician!), and has specialized in grief and loss for more than 30 years. He is the author of The Journey Through Grief and Loss:  Helping Yourself and Your Child When Grief is Shared. Zucker's other publications include 14 Care Notes for Abbey Press that deal with a variety of grief issues. He has run various grief support groups, including specialized groups for young widows and widowers, bereaved parents and grandparents, child homicide survivors, bereaved siblings and therapeutic writing workshops for the bereaved of all ages. Zucker frequently travels throughout the United States leading bereavement seminars for social workers, psychologists, nurses, teachers and clergy and leads workshops for hospitals, hospices and grief support programs across the U.S. and Canada.
*Hospice of the Red River Valley is an approved provider for continuing education for social workers in North Dakota.
Arizona, Colorado, Idaho, and Utah Nurses Associations are members of the Western Multi-State Division.
This continuing nursing education activity was approved by the Western Multi-State Division, an accredited approver by the American Nurses Credentialing Center's Commission on Accreditation.