Registration for Daytime Conference Now Open!
Download the Conference Brochure
Tuesday, Sept. 29, 2015
7-9 p.m. at Hilton Garden Inn, Fargo
Grieve On! Grieving in a Life-Goes-On World
Featuring Harold Ivan Smith
Free and open to the community. No registration required. No CEs provided.
Wednesday, Sept. 30, 2015
8 a.m.-4 p.m. at Hilton Garden Inn, Fargo
Caring for Those Who are Grieving – Registration is now open!
Registration is required. Conference fee is $99 on or before Sept. 1 and $109 after Sept. 1. Continuing education units/hours available for this program are 5.5 contact hours for nurses and 6 social work CEUs.* Register for Caring for Those Who are Grieving here.
About the Presenter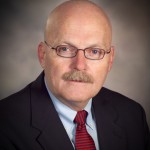 Harold Ivan Smith  is a grief specialist and recognized as a fellow in Thanatology by the Association for Death Education and Counseling (ADEC). He received the Distinguished Service Award from ADEC in 2009. Smith earned a doctorate from Asbury Theological Seminary and an EdS from George Peabody College of Vanderbilt University. He graduated from the MidAmerican School of Funeral Service.
Smith speaks frequently to grievers and grief counselors and educators, conducting hundreds of education experiences throughout the past 25 years. Additionally, he has presented scholarly research papers at ADEC and at the International Conference on Grief and Bereavement at the University of Wisconsin at La Crosse. Smith is the author of 13 books, 10 professional journal articles and 100-plus magazine articles on the topic of grief.
*Hospice of the Red River Valley is an approved provider for continuing education for social workers in North Dakota.
Arizona, Colorado, Idaho, and Utah Nurses Associations are members of the Western Multi-State Division. 
This continuing nursing education activity was approved by the Western Multi-State Division, an accredited approver by the American Nurses Credentialing Center's Commission on Accreditation.