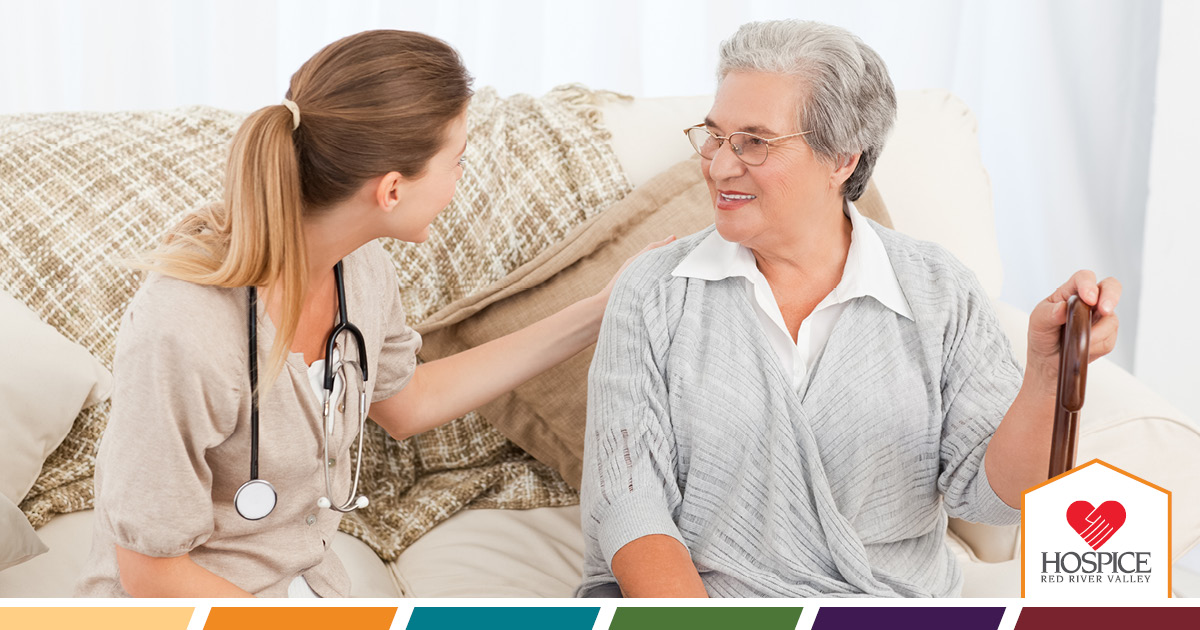 Hospice is an affordable health care option. Services are paid for in a variety of ways:
Medicare. The Medicare Hospice Benefit provides medical equipment and medications for the terminal diagnosis and related conditions. Hospice of the Red River Valley waives fees related to prescriptions or inpatient respite care outlined in the  benefit. Medicare payments to hospice do not interfere with Medicare payments for other illnesses or conditions.
Medicaid. Both Minnesota and North Dakota offer hospice coverage under Medicaid. Like Medicare, Medicaid covers all medication, equipment and supplies for your hospice diagnosis and related conditions. Recipient liabilities (spend-downs) remain your responsibility.
Private Insurance. Many private insurance plans offer a hospice benefit. In most cases, the coverage is similar to the Medicare benefit. Deductibles, co-pays and spend-downs are also your responsibility. Your Hospice social worker will assist with any insurance questions you may have.
Private Pay. If insurance coverage is unavailable or insufficient, we can discuss options for you or your family to pay for hospice services. With Hospice of the Red River Valley, no patient is denied services due to an inability to pay.
No Form of Payment. Hospice of the Red River Valley provides services to anyone who meets the medical guidelines, even if they have no form of payment.
No matter what your payment source, we will contact your insurance company to ensure you receive the benefits to which you are entitled. Please contact us with questions about your specific situation.
We can provide answers to the common questions you might have: