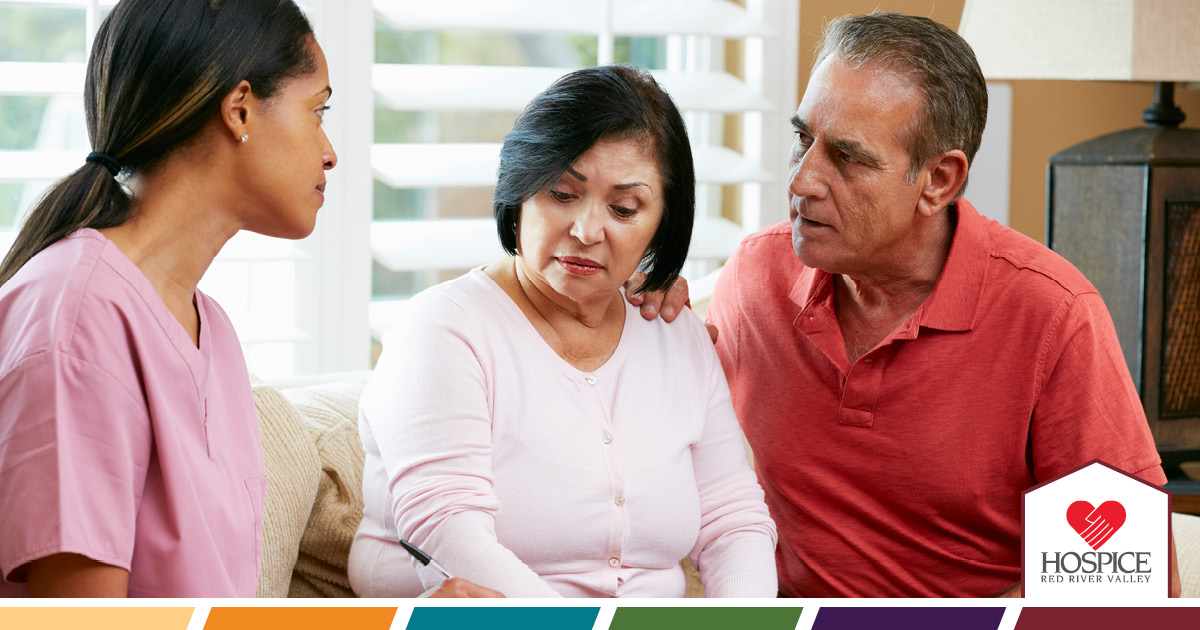 Hospice services are available to anyone who has a life expectancy of six months or less. He or she must choose to shift from aggressive, curative treatments to focus on comfort care and quality of life.
Hospice care addresses the needs of the patient and family during the last stages of an illness, not just the last hours, days or weeks of life. Our patients receive the most complete care by contacting us when they learn the illness is incurable. You do not need a doctor's permission to contact us. We will arrange for the physician's order approving hospice care so we can begin caring for you as soon as possible.
If you or your loved one chooses hospice services, this does not mean you're "giving up."  Some people live longer than their original prognoses once their pain and symptoms are under control. We continue to provide the same care for as long as an individual meets the medical guidelines for hospice services.
We serve patients of all ages who have a variety of life-limiting conditions. These include, but are not limited to:
Alzheimer's disease
Heart and liver diseases
Cancer
COPD
ALS (Lou Gehrig's Disease)
Parkinson's
Certain conditions related to aging
Anyone can call us for information about hospice care—you do not need to wait for your doctor to start the process. We can meet with you in person, with no obligation, to answer your questions about our services. Contact us.
We can provide answers to the common questions you might have: