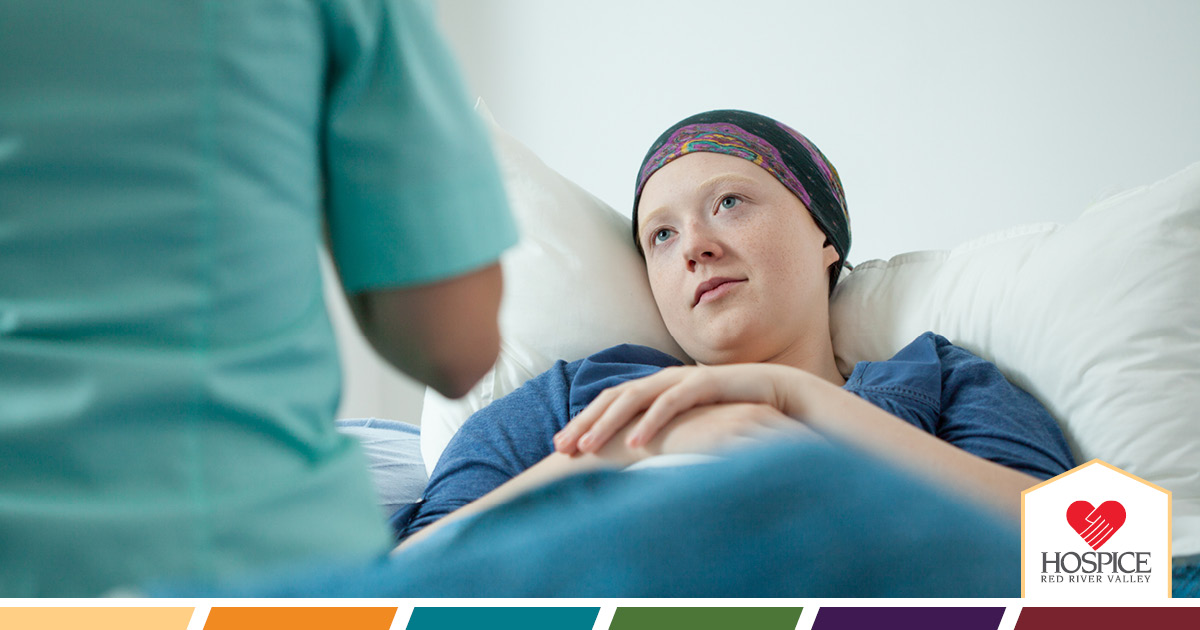 Hospice care is provided wherever you call "home." We bring everything you need to be comfortable. This allows you to focus on quality time with your loved ones, rather than trips to medical appointments.
We serve people living in:
private houses,
apartments,
long-term care facilities,
assisted living facilities,
hospitals,
shelters, or
any other place you call home.
The Benefit of Hospice in a Care Facility
If you reside in a care facility, you want assurance that you will receive the best care possible during your stay. We work with—not in place of—facility staff, enhancing the care you already receive.
Staff in care facilities are experts in long-term care, and our staff are experts in end-of-life care. Through a partnership designed to promote compassionate care and quality of life, you can have the best of both worlds.
Service Area
Hospice of the Red River Valley provides care in 29 counties in eastern North Dakota and northwestern Minnesota.
We can provide answers to the common questions you might have: