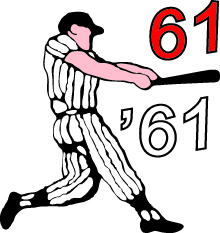 The 32nd Annual Roger Maris Celebrity Golf Tournament will take place June 28-29, 2015, at Rose Creek Golf Course located at 1500 Rose Creek Parkway East in Fargo.
To view the 2015 schedule of events or to register to golf, visit rogermarisgolf.com.
Proceeds support Hospice of the Red River Valley, Shanley High School and the Sanford Roger Maris Cancer Center.