This month Hospice of the Red River Valley celebrates National Hospice Month. And this year, we have extra reason to celebrate.
Recently, Medicare announced it will reimburse doctors for end-of-life conversations with patients. As the area's leading expert in end-of-life care and education, we have long believed these conversations should be happening earlier, at the time of diagnosis, not when all treatment options are believed to be exhausted.
Have you talked about your priorities and values at the end of your life, either with family members or your doctor? Have you completed an advance directive?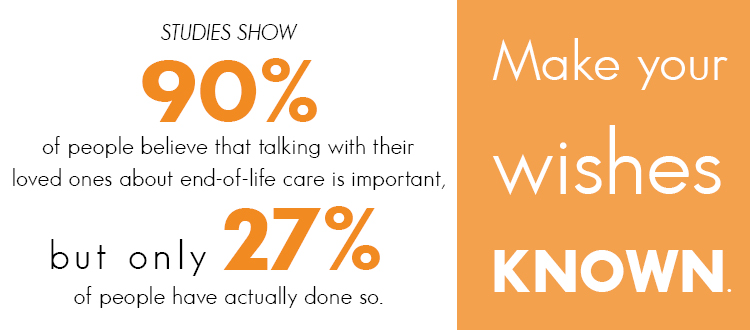 Studies show 90 percent of people believe that talking with their loved ones about end-of-life care is important, but only 27 percent of people have actually done so.
Eighty percent of people say that if seriously ill they would want to talk with their doctor about end-of-life care, but only 7 percent report having had an end-of-life conversation with their doctor.
Eighty-two percent of people think it's important to put their wishes in writing, but only 23 percent have actually done so.
In life, we face constant change. But in death, there are some constants: most people would prefer to die peacefully in their own homes, surrounded by loved ones. They want dignity, relief from pain, and care that won't over-burden family members. They want to live as fully as they can, while they can.
People have priorities besides just living longer, such as control, comfort, closure, affirmation of values, trust and recognition of impending death. The best way to learn priorities is to ask.
Talk to your family members and doctor. If you're unfamiliar with the medical, emotional and spiritual benefits of hospice care, please visit www.hrrv.org or call (800) 237-4629 to learn more.