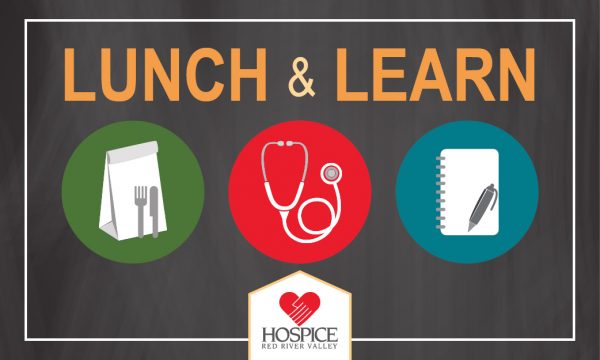 Health care professionals are invited to Hospice of the Red River Valley's upcoming Lunch and Learn as we continue to explore topics related to end-of-life care. Lunch and Learns are held every other month on the second Tuesday of the month from noon to 1 p.m.
The next session will be held Tuesday, Jan. 8, from noon-1 p.m. Cathy Bauer-Kottenbrock, hospice palliative care coordinator with the Fargo VA Health Care System, and Tom Webb, veteran service officer with North Dakota Veterans Affairs, will present "Understanding Veteran Benefits." This collaborative session will help attendees understand:
Hospice services either at or purchased by the VA
VA hospice long-term care benefits for veterans
VA benefits for surviving spouse and/or dependents.
This Lunch and Learn will be held at five Hospice of the Red River Valley locations:
Fargo – 1701 38th St. SW
Detroit Lakes – 1111 Highway 10
Grand Forks – 2860 10th Ave. N., Suite 400
Lisbon – 415 Main St.
Valley City – 1240 W. Main St.
The Detroit Lakes, Grand Forks, Lisbon and Valley City offices will connect via videoconference to the Fargo office, where the live presentation will take place.
This event is free and open to all health care professionals. Pre-registration is required because space is limited. RSVP online by Jan. 3. Participants may bring their own lunches; coffee and water will be provided. If you have questions, please send an email to lunchlearn@hrrv.org.