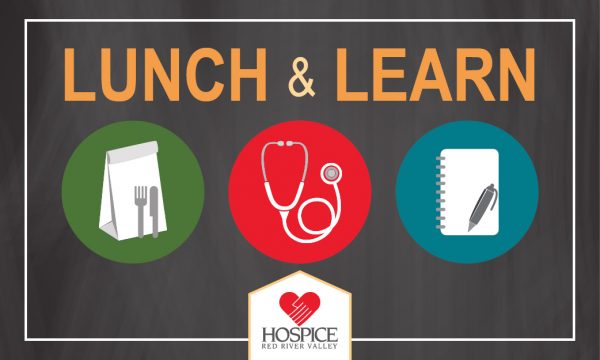 Health care professionals are invited to Hospice of the Red River Valley's upcoming Lunch and Learn as we continue to explore topics related to end-of-life care. Lunch and Learns are held every other month on the second Tuesday of the month from noon to 1 p.m.
The next session will be held Tuesday, March 12, from noon-1 p.m. Jack Klugh, M.Div., D.Min., BCC, founder of Compass Courses, will present "Making the Connection Between Mental and Spiritual Health." This collaborative session will:
Show health care professionals how to have an open discussion about mental and spiritual health
Remind health care professionals of their continued need for help to process their own challenges.
This Lunch and Learn will be held at five Hospice of the Red River Valley locations:
Fargo – 1701 38th St. SW
Detroit Lakes – 1111 Highway 10
Grand Forks – 2860 10th Ave. N., Suite 400
Lisbon – 415 Main St.
Valley City – 1240 W. Main St.
The Detroit Lakes, Grand Forks, Lisbon and Valley City offices will connect via videoconference to the Fargo office, where the live presentation will take place.
This event is free and open to all health care professionals. Pre-registration is required because space is limited. RSVP online by March 5. Participants may bring their own lunches; coffee and water will be provided. If you have questions, please send an email to lunchlearn@hrrv.org.