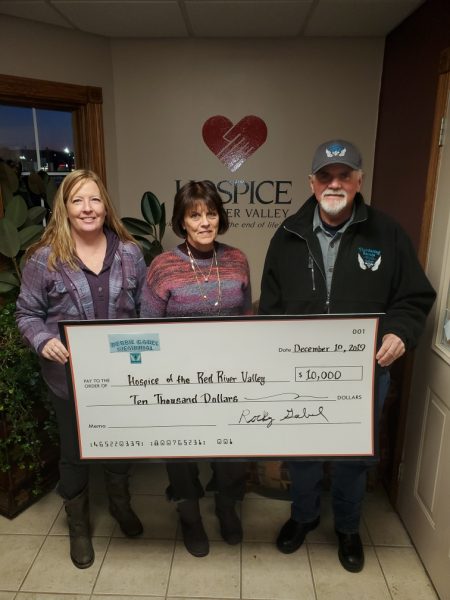 The Thundering Saints donated $10,000 to Hospice of the Red River Valley, generated from charitable gaming proceeds in Valley City, N.D. The donation will be used to provide compassionate end-of-life care to those in Valley City and the surrounding communities.
"We're honored by the support of The Thundering Saints and the Valley City community," said Curt Seter, development officer with Hospice of the Red River Valley. "The funds raised are an essential component in ensuring Hospice of the Red River Valley will have the resources necessary to serve our patients and families in the Valley City area."
The Thundering Saints Inc. is a non-profit organization that organizes the annual Debbie Gabel Memorial Cancer Ride and Raffle, which was held for the 11th time on July 27, 2019.
The event founder, Rocky Gabel, holds the event in memory of his wife, Debbie Gabel, who passed away under the care of Hospice of the Red River Valley cared in 2009.
For more information about the Thundering Saints, visit https://thunderingsaints.com/.