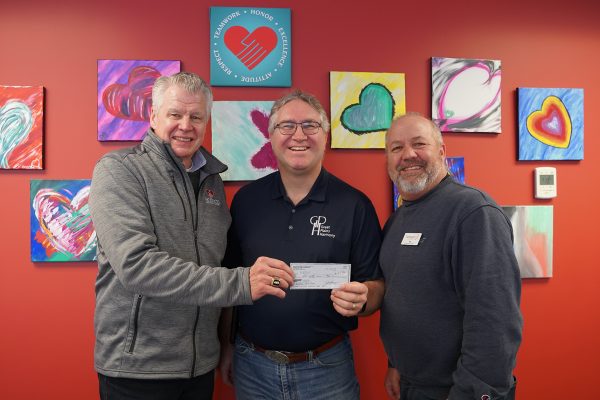 Great Plains Harmony, an award-winning men's chorus based in Fargo, N.D., donated a portion of the proceeds from the group's annual fall event to Hospice of the Red River Valley.
The group performed Sept. 27-28 at First Lutheran Church in Fargo. The event, titled "KGPH Radio: Greatest Hits of Today and Yesterday," featured songs from a variety of genres and decades.
Great Plains Harmony is a chorus of 50 men who perform music from barbershop to vocal jazz to gospel to choral arrangements. The group was founded in May 1950.
"We are honored by Great Plains Harmony's gift and support," said Curt Seter, development officer with Hospice of the Red River Valley. "Support from community members like Great Plains Harmony ensures Hospice of the Red River Valley's compassionate end-of-life care will continue for our patients and families."