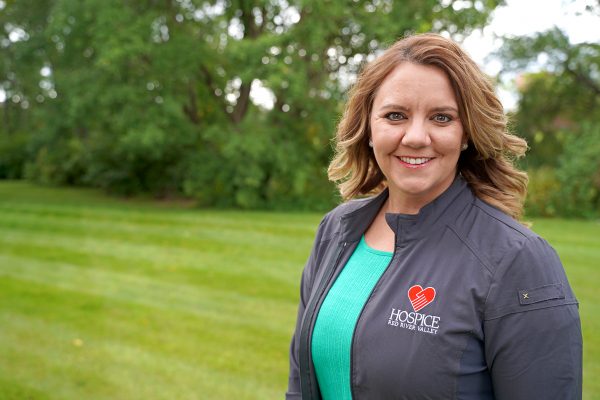 Staci Metzger, lead social worker with Hospice of the Red River Valley, has successfully passed the Advanced Palliative Hospice Social Worker Certification (APHSW-C) examination.
Staci, LMSW, LGSW, APHSW-C, is of the first three social workers in North Dakota to earn the certification, which is offered through the Social Work Hospice & Palliative Care Network. She has been with Hospice of the Red River Valley since August 2014.
"Staci's passion and dedication to providing excellent care is a great example of our team of highly trained professionals and our continued commitment to the highest quality of care for those we serve," said Liz Sterling, director of education, quality and ancillary services for Hospice of the Red River Valley.
The APHSW-C is the first evidence-based certification for social workers in hospice and palliative care. The program was developed as leaders in the field recognized the special skills and knowledge that social workers bring to the practice of hospice and palliative care.
Recipients of the certification must have earned a bachelor's or master's degree in social work; have completed a minimum of post-degree experience in hospice and/or palliative social work; attested to practice in accordance to the National Association of Social Workers Code of Ethics; hold state licensure in good standing to practice; successfully pass the certification exam; and commit to ongoing professional development.