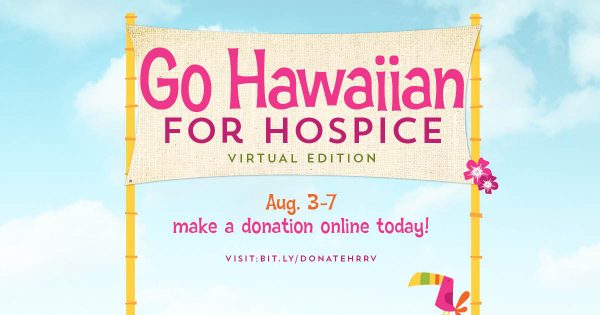 Choice Bank invites the community to our eighth annual Go Hawaiian for Hospice in a new virtual edition! Recent events changed our plans for our annual luau-style lunch, so we're taking the celebration on-air with Bob 95.1, 106.9 The Eagle and 107.9 The Fox from Aug. 3-7. This year's event includes inspiring stories of how Hospice of the Red River Valley provided support and care for families in the most tender times in their lives. We invite the community to join us in supporting the mission of Hospice of the Red River Valley for families like the Solbergs, whose 12-year-old son, Landon, was provided with compassionate care in his Fargo home.
"We wanted to be home. That's where Landon wanted to be and finish his race," said Andrea Solberg, Landon's mom. "To leave the hospital and know we had the care we needed in our home was good for all our hearts. Hospice of the Red River Valley helped us do this."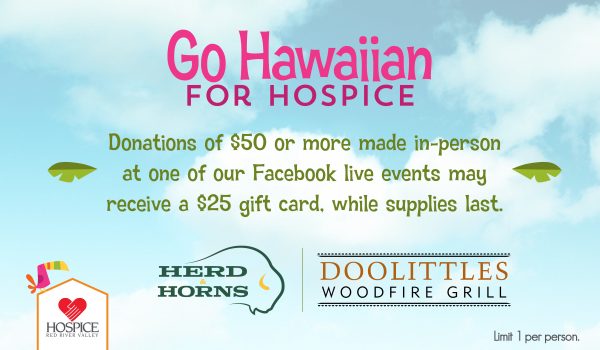 With the presence of COVID-19 in our communities, access to high-quality hospice care is needed now more than ever. During this week, we invite you to tune in and consider giving an online donation of $5 or more to make a difference.
Proceeds from the event directly benefit Hospice of the Red River Valley. This year, in honor of Landon, 10 percent of this year's event proceeds will be donated to Landon's Light Foundation.
Please consider making a donation to support our care!

See you at the [virtual] luau!