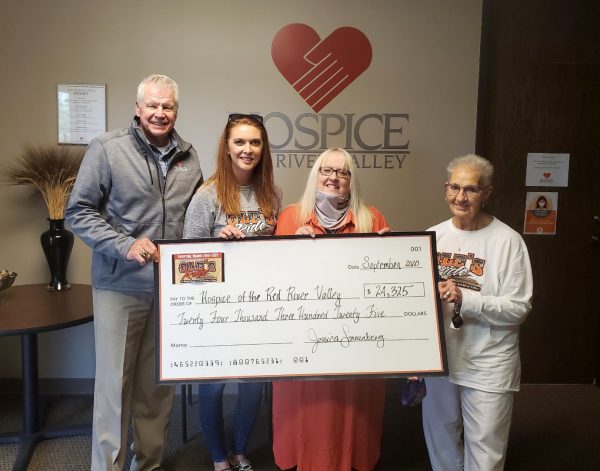 Ole's Ride was held Aug. 29, 2020, and raised $24,325 to benefit Hospice of the Red River Valley. In ten years, Ole's Ride has raised $152,525 to help provide hospice care to patients and families in Vergas and the surrounding area.
The event is held in memory of Richard "Ole" Barten, who lost his battle to cancer in February 2011. Hospice of the Red River Valley cared for Ole during his last months, and the family wanted to use the event as a way to give back to an organization that cares for so many families in the area. "We are so very grateful to our community and all the generous people who participate, donate and volunteer," Kris Barten, Ole's wife and event organizer, said. "Without every person involved and the generosity of the Vergas community, this event would not be possible."
"It's touching to see so many individuals and businesses come together to honor Ole's memory, and support Hospice of the Red River Valley. We are grateful to everyone who helped make the 11th annual Ole's Ride a success," Curt Seter, development officer with Hospice of the Red River Valley, said.
For more information on Ole's story and how the event got started, visit: http://bit.ly/OlesRide.