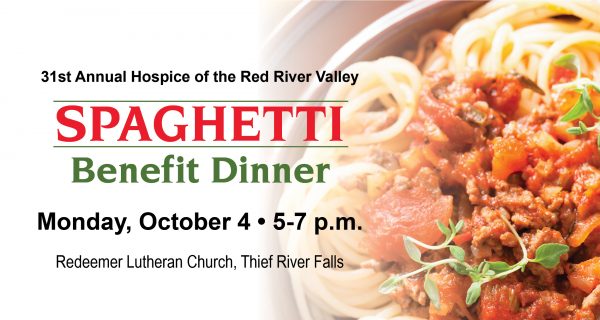 The community is invited to attend the 31st annual Spaghetti Benefit Dinner on Oct. 4 from 5-7 p.m. at Redeemer Lutheran Church in Thief River Falls, Minn. The church is located at 1300 East Nora St.
A free will offering will be taken, with benefits proceeding Hospice of the Red River Valley.
The event is sponsored by Redeemer Lutheran Church.