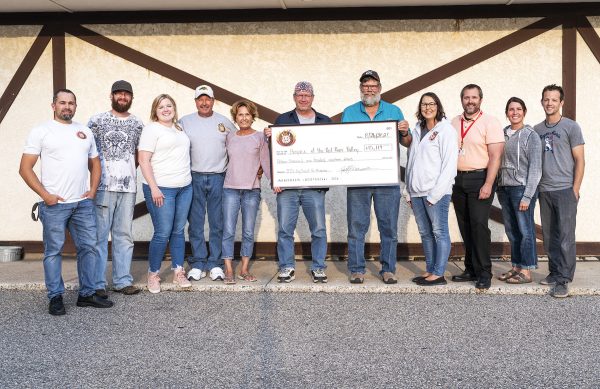 The sixth annual JJ's Hog Roast for Hospice was held Aug. 13-14 and raised $15,119 for Hospice of the Red River Valley. The two-day event, which featured music, a car and bike show, and a traditional hog roast meal, was held near Pelican Rapids, Minn.
Throughout the past six years, the event has raised $42,933.50 to help provide hospice care to patients and families in the area.
"We're so appreciative of Jeff and Cindy for hosting this event in memory of their son, JJ," said Erin Hagen, development officer with Hospice of the Red River Valley. "We're honored to be part of this wonderful event that brings the community together."
Jeffrey "JJ" Bruns, Jr., died in 2015 at 28 years old because of an accidental death. His family wanted to memorialize his name in a special way that reminded them of JJ's fun-loving personality while supporting a great cause.
Next year's event is scheduled for Aug. 19-20, 2022.