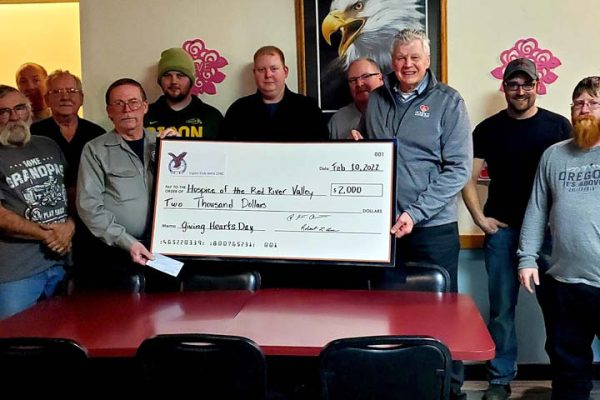 The Detroit Lakes Eagles Aerie 2342 Past Presidents Club recently donated $2,000 to Hospice of the Red River Valley on Giving Hearts Day. The check was presented to Curt Seter, Development Officer.
The gift will be used to help provide compassionate end-of-life care to Hospice patients in Detroit Lakes and surrounding areas. "We're eternally grateful for the support of the Detroit Lakes Eagles Club," Seter said.
To learn more about making a gift to Hospice, call (800) 237-4629 and ask to speak with a development officer.