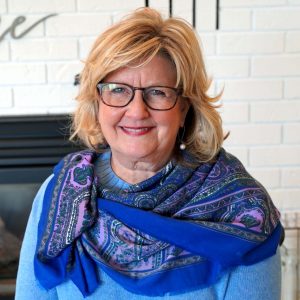 by Kriston Wenzel, LBSW, CT
Helping children and young adults face life challenges can be difficult, and adding a death to the mix makes it even more complicated. Communication is one of the most effective ways to help children through hard situations.
Throughout my years of experience as a Hospice grief specialist, I've had a number of similar themes and phrases from the children and teens who I've met with one on one or in a group settings. Here are some of the most common concerns youth face when dealing with death—and helpful ways for parents or guardians to help:
"I don't feel like I can be sad at home, because it makes other family members sad or they worry about me." As the adult in our young person's life, we want them to be OK, but it appears our children feel the same way about us. The challenge is teaching them that all the emotions they are feeling are OK and a part of the grief process. The best way to let them know this is to allow them to see us feeling those same emotions, such as sadness, anger, guilt or relief. Young people are very observant, even at a young age. If they can witness us feeling hard things and being "OK," and not hiding our emotions, they can do the same thing.
"Who will take care of me?"

This statement is most common with the death of a parent or guardian but can also be present with other losses. We encourage you to talk to your children about your health, what you do to care of yourself and who you have arranged to care for them should something happen to you. It's important that you not tell them, "I am not going to die." We know this is not true. It's a promise we cannot keep. But by being honest, kids will have an understanding that you care enough to make sure they are OK.

"I am starting to forget_______."

Encourage your child to ask questions about the person who has died. Have the child take notes and start a journal with memories he or she gathers from others. If your child is too young to do this on his or her own, do it for them until they can. A young person I worked with wrote letters to her dad's friends and extended family asking them to write a memory they of had of her dad. This activity helped her learn a side of her dad she didn't know and allowed her to "keep" those memories if she felt she was "forgetting" her dad.
Conversely, the parents I've worked with have many similar thoughts in regard to their children, including:
"They won't talk to me."

How we talk with young people is important. When communicating with them, we need to ask open-ended questions. For example, "Tell me what happened today that was good, bad, sad, etc." versus saying, "Did you have a good day?" We also can ask who, what and why questions without being pushy or overtaking the conversation. Be gentle and curious. Take care to listen to what they are not saying, as we can't always take comments at face value. A bit of silence can work wonders, too. Young people often don't want to share with their parents, so make sure they have an adult with whom they feel comfortable talking to or whom they can "check in" with.

"They don't seem to be sad."

Young people grieve differently. They may show their emotions through play, behavior changes or sleep issues, among others. We need to be observant of these things and be present with them. Validate the feelings and emotions they are showing.

"My kids are having 'meltdowns.'"

This poses an additional challenge. How do we decide what is a young person's "normal" behavior swings versus grief reactions? It's important when dealing with any difficult or challenging time with our young people to follow as close to a routine as possible. They need discipline, structure and for the people close to them to "hear" them. Young people don't always have the words to describe how they are feeling. As adults, we need to listen more openly and intently.
Being a parent is hard. I don't think we truly realized just how hard it can be to raise children, and when we are facing a loss in our family, it becomes even more difficult. It's hard to try to deal with our own grief and emotions and help our young people.
Please know Hospice of the Red River Valley grief specialists can help, so you can allow your children to turn a difficult time into a lifelong learning event. Young people are amazing and very resilient, so take their lead, be honest, and you will get through this.
For more information about our free community grief support services, visit our website or call 800-237-4629.
Kriston Wenzel, LBSW, CT, is a grief specialist at Hospice of the Red River Valley. What she enjoys most about her work is having the chance to help individuals and families find their strength and resiliency during such a difficult time in their lives.
About Hospice of the Red River Valley
In 1981, Hospice of the Red River Valley was founded on the belief that everyone deserves access to high-quality end-of-life care. We fulfill our nonprofit mission by providing medical, emotional, personal and spiritual care, as well as grief support to our patients, their families and caregivers during a tender time in life. Our staff helps those we serve experience more meaningful moments through exceptional hospice care, 24 hours a day, 365 days a year, wherever a patient calls home. The organization serves more than 40,000 square miles in North Dakota and Minnesota, including in and around Bismarck, Detroit Lakes, Devils Lake, Fargo, Fergus Falls, Grand Forks, Lisbon, Thief River Falls, Valley City and many more communities. Hospice of the Red River Valley offers round-the-clock availability via phone, prompt response times and same-day admissions, including evenings, weekends and holidays. Contact us anytime at 800-237-4629 or hrrv.org.