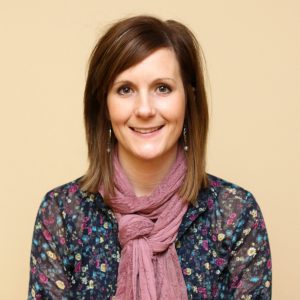 by Heather Larson, LSW, CT
Knowing how to help a grieving friend or family member who has experienced loss through death can be challenging, but there are some things you can do to support someone going through this difficult time. The following are five practical ways to support a grieving person in your life.
Be Present
First things first, show up. I often have bereavement clients who are surprised when their closest family and friends have seemed to turn away from them in the midst of their grief. These grieving individuals may be in a vulnerable state with their brains muddled by confusion and chaos. They may not have the energy or ability to see that other people simply do not know what to do or say. We may not know all the right things to say or do, but our willingness to be present during this deeply sacred time shows that we are supportive and reliable.
Embrace—Don't Fix
Our discomfort with others' grief oftentimes creates the desire to make it better or make it go away. Grief is not something to be fixed. Grief, as we often hear, is the price we pay for love. It's our lasting connection to the person who's died. There is nothing we can say, no perfect combination of words that will magically make the bereaved feel better. In times of haste as we search for the right words to make someone feel better, we may say things that minimize their grief, and in turn, doing more damage than good.
Avoiding common phrases, such as, "God must have needed another angel" and "She's in a better place," and instead being willing to sit with them quietly, even in times of silence. In these moments, listening and validating their grief is all that is needed; advice is best left at the door.
Accepting the New
One of the greatest challenges we may face in supporting someone who is grieving is realizing and accepting they are no longer the same person they were prior to the loss. Their identity without their loved one is different, and they have to learn to navigate this "new life" and learn to accept it themselves. It is natural to wish for them to return to their previous self or level of functioning and the person may also wish this, but it is not reality. When we love someone, we have to be open to loving them as they grow and change through life's ups and downs.
Remember
As painful and unpredictable as grief can be, the simple gesture of remembering and acknowledging their loved may be of great comfort. Not only can birthdays, anniversaries and holidays be especially difficult, but there is also great evidence that grief can be intensified around six to seven months following the death.
During this time frame, the support system has often significantly deteriorated, and we have finished up with the busy tasks that consumed us in the early days following the death. The numbness we once felt is waning. Cards, phone calls or text messages are great forms of acknowledgement on special days and at any time in the months and years following their loved one's death. Be open to the signs they want to talk about their loved one, if they bring them up they are likely cuing you that they want to do so.
Follow Through
As simple as it may seem, one of the most important ways we can support the bereaved is by following through with whatever it is we say we are going to do. I have heard from bereaved clients that have had friends or family give them that all too familiar line, "let me know if you need anything," but then are let down at a time of need when their friends or family are too busy.
Mustering up the courage and energy to ask for help is difficult for the best of us. A good rule of thumb is to only say what you mean and do what you say. We may be their only source of constancy during a time that can feel completely overwhelming. It takes a brave person to embrace another's pain and suffering, and most that have done so recognize it's also gift for them.
If you or someone you know is grieving, we encourage you to take advantage of the groups, classes or individual support we offer through our bereavement department. For more information, please call (800) 237-4629 and ask for the bereavement department, or visit our website.
Heather Larson, LSW, CT, is a bereavement specialist with Hospice of the Red River Valley.
About Hospice of the Red River Valley
In 1981, Hospice of the Red River Valley was founded on the belief that everyone deserves access to high-quality end-of-life care. We fulfill our nonprofit mission by providing medical, emotional, personal and spiritual care, as well as grief support to our patients, their families and caregivers during a tender time in life. Our staff helps those we serve experience more meaningful moments through exceptional hospice care, 24 hours a day, 365 days a year, wherever a patient calls home. The organization serves more than 40,000 square miles in North Dakota and Minnesota, including in and around Bismarck, Detroit Lakes, Devils Lake, Fargo, Fergus Falls, Grand Forks, Lisbon, Thief River Falls, Valley City and many more communities. Hospice of the Red River Valley offers round-the-clock availability via phone, prompt response times and same-day admissions, including evenings, weekends and holidays. Contact us anytime at 800-237-4629 or hrrv.org.