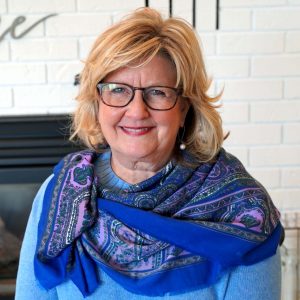 by Kriston Wenzel, LBSW, CT
From the very moment we enter this world, we are exposed to new people, things and experiences. Life is new—every day. And for most of us, when life is lost, that's new too. No matter the age, the loss can evoke feelings of sadness, helplessness and even anger. But for children in particular, the loss of a loved one can be scary and confusing because—depending on their age—children may not understand the concept of death, or they may be unable to recognize what they are feeling so they can work through their grief.

Children and teens understand loss differently than adults, and it's important to recognize how the individual's age contributes to their grief reactions. Distinguishing the difference age plays in how a child may behave can help you be more prepared when consoling a child. Some cues are verbal, but nonverbal indicators exist as well.
If you know a young person who is recently bereaved, be mindful of typical understandings based on the age of the child:
Up to 3 years of age
Senses feelings of adults.
Depends on nonverbal communication for care, affection and reassurance.
3 to 6 years of age
Magical thinking is characteristic, with the child believing in the power of his/her wishes.
Common to consider death as retribution for bad thoughts or deeds.
6 to 10 years of age
Gradually accommodating himself/herself to the ideal that death is final, inevitable, universal and personal. A full understanding of the characteristics of death does not come until a later period.
Expresses feelings through behavior and physical reactions.
10 to 12 years of age
Learning to understand both the biological and emotional aspect of death. Focuses is on the biological facts, as they now have a frame of reference for them.
Beyond wondering what death is, and caught up in relational and practical concerns.
Teens
Adult-like understanding of performance of death and realization that everyone will die.
May assume roles of the person who has passed.
Although the above understandings and behaviors are just samples of how children deal with grief, we hope this gives you a base understanding of how signs of grief vary depending on the age of the child. During this time, information and resources can be incredibly helpful to not only the child, but also you.
No one should have to suffer through grief alone. If you or someone you know could benefit from grief support and resources, please contact us.
Kriston Wenzel, LBSW, CT, is a grief specialist at Hospice of the Red River Valley. What she enjoys most about her work is having the chance to help individuals and families find their strength and resiliency during such a difficult time in their lives.
About Hospice of the Red River Valley
In 1981, Hospice of the Red River Valley was founded on the belief that everyone deserves access to high-quality end-of-life care. We fulfill our nonprofit mission by providing medical, emotional, personal and spiritual care, as well as grief support to our patients, their families and caregivers during a tender time in life. Our staff helps those we serve experience more meaningful moments through exceptional hospice care, 24 hours a day, 365 days a year, wherever a patient calls home. The organization serves more than 40,000 square miles in North Dakota and Minnesota, including in and around Bismarck, Detroit Lakes, Devils Lake, Fargo, Fergus Falls, Grand Forks, Lisbon, Thief River Falls, Valley City and many more communities. Hospice of the Red River Valley offers round-the-clock availability via phone, prompt response times and same-day admissions, including evenings, weekends and holidays. Contact us anytime at 800-237-4629 or hrrv.org.