For Hospice of the Red River Valley employee Miranda Heintzman, this line of work is more than a job, it's her calling. It speaks to the core of who she is as a person—kind, patient and, most of all, compassionate. "When I was a certified nursing assistant (CNA), I knew every day when I got up that someone needed me. That is what I was called to do. Even if you didn't feel it at the time, you knew you were making a difference and you were needed."
Before working at Hospice of the Red River Valley, Miranda worked in a facility and admired the work of Hospice staff. "I actually looked up to them. Their presence was different, and what they stood for was different. They were calming, caring and not rushed."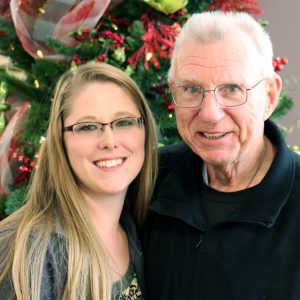 For more than two years, Miranda worked as a CNA at Hospice of the Red River Valley, a role she described as one that "aligned" with who she is. "I knew I wanted to give my patients not just my services and tasks, but my time, attention to really care for and nurture someone." Miranda believes working at Hospice has allowed her to have more nurturing and caring one-on-one time with both patients and their families, and time to build relationships.
Miranda's commitment to providing dignified and compassionate care has impacted many families, including Tom and his wife. After Tom witnessed the utmost respect that Miranda showed for his wife, Marcia who had dementia, Tom shared, "During my wife's final days, Miranda showed me real kindness and compassion. I miss my wife, Marcia, so much, but I have peace too because Miranda cared for her like she had loved her and known her like family. Miranda treated my wife with such tenderness, like it was her own mother."
Miranda doesn't do her job for the praise, rather stories like Tom's only reinforce her decision to work in hospice care. "Hearing stories about who I've helped is validating and has helped me to know with certainty that where I am and what I'm doing is the right place for me—no question about it," Miranda explained.
"It makes you really think that actions do speak louder than words. In the moment, when you're caring for someone's loved one, you don't think you're making a difference. When you hear the impact you've made on someone, it's like … OK, nothing negative can outweigh that. That's the best feeling."
Although Miranda's passion originated from direct one-on-one patient care, she has transitioned into a new role at Hospice of the Red River Valley where she is able to make a different kind of impact on families as they explore the option of hospice care for their loved ones.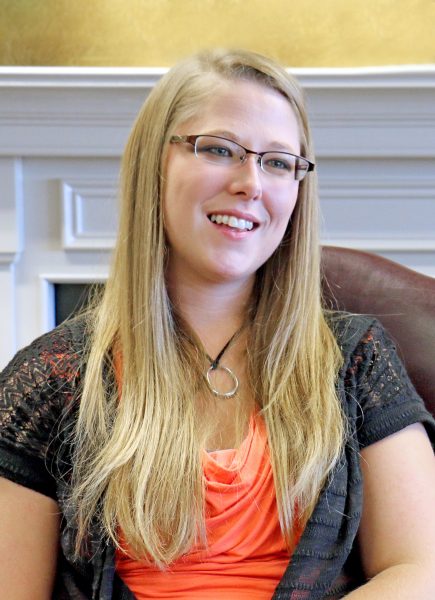 Now as a call center representative, Miranda is often the first compassionate expert that a family member, loved one or friend speaks to when looking for information about hospice care.
"It can be scary for a person to make that initial phone call. I'm one of the first voices they hear and get the process of hospice care started. We try to make that process as easy as possible for the patient and family involved," she said.
Miranda listens thoughtfully to each person who is seeking assistance and her expertise with direct patient care has been a welcomed resource as she helps families navigate this new path.
"Being hands-on as a CNA has really helped me in my current role in the call center. I can relate more. I can let the person on the other end of the phone know that I've taken care of family members who were dealing with something very similar, and I can help them too," Miranda explained.
"If they need to vent or just to talk to somebody, I can say, 'I understand.' It's reassuring for them, knowing that someone understands and has been where they're going. I can let them know that some of the anxieties they're having are OK and normal, and Hospice can help."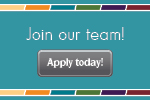 "To me, hospice is comfort. With hospice, family can be family. Hospice is not the end. Hospice is not about dying. It's about living the rest of your life comfortably and succeeding in what you can before that time comes."
For Miranda this role, that is much like being a trusted advisor, comes naturally. "I just do what I do and it's rewarding. I nurture, love and care. That's just who I am. It's always about the patient, the family, what they need, what they want and how I can help with that," Miranda explained.
About Hospice of the Red River Valley
In 1981, Hospice of the Red River Valley was founded on the belief that everyone deserves access to high-quality end-of-life care. We fulfill our nonprofit mission by providing medical, emotional, personal and spiritual care, as well as grief support to our patients, their families and caregivers during a tender time in life. Our staff helps those we serve experience more meaningful moments through exceptional hospice care, 24 hours a day, 365 days a year, wherever a patient calls home. The organization serves more than 40,000 square miles in North Dakota and Minnesota, including in and around Bismarck, Detroit Lakes, Devils Lake, Fargo, Fergus Falls, Grand Forks, Lisbon, Thief River Falls, Valley City and many more communities. Hospice of the Red River Valley offers round-the-clock availability via phone, prompt response times and same-day admissions, including evenings, weekends and holidays. Contact us anytime at 800-237-4629 or hrrv.org.