Hospice is compassionate care for those who are no longer receiving curative treatment for their terminal illness and have a life expectancy of six months or less. It includes expert medical care and pain management with specially trained medical and support staff, including physicians, nurse practitioners, registered nurses, social workers, certified nursing assistants (CNAs), chaplains and grief specialists. These Hospice team members tend to physical, emotional and spiritual needs of our patients. The Hospice team also helps guide family and caregivers in how to best care for their loved ones.
Today, most patients receive hospice care in their homes—the hospice care team travels to them. Interestingly, this is not how this philosophy of care began.
The term hospice was first used to describe caring for terminally ill patients in France in the mid to late 1800s. From then until the early 1970s, hospice care was most often delivered in specially designated homes that served the entire community.
In 1948, Dame Cicely Saunders treated cancer patient David Tasma in her own home when Tasma found himself alone and without a caregiver. Inspired by his response to this holistic, home-based approach, Saunders opened the first inpatient hospice house in England in 1967. As the acknowledged founder of the modern hospice care movement, she felt strongly there should be another place available for people when they are dying.
Today, medical advances have made it possible for people to receive specialized hospice care in their own homes, and that's usually where people want to be, and there are times when a Hospice House is still needed.
When a patient's pain and symptoms cannot be controlled in their home. A Hospice House provides a state-of-the-art medical facility with round-the-clock medical care that's specially designed to meet the needs of people who are dying. This a serene, home-like environment designed with the patient and his/her family in mind—large private bedrooms, shared kitchens and living room spaces, dining room, library, chapel and more.
When the patient's primary caregiver, who is often a family member, has reached exhaustion and needs a break from caregiving responsibilities. In this situation, a Hospice House would be a place of respite.
In nearly 40 years of providing care, we have witnessed countless situations when a Hospice House has been requested and needed. People want another option as a place to go where the same compassionate hospice care they received at home can be delivered around the clock.
A Story of Impact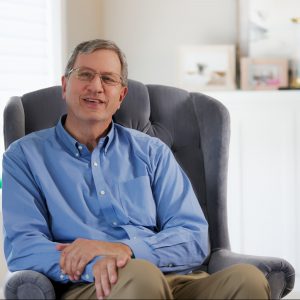 "My mother suffered from dementia and passed away and a month later to the day my daughter died from cancer. It would have been wonderful to have a Hospice House when my mother was in need and my daughter, who were both in the environment of a hospital, when they couldn't recover from their diseases. In the final week or two weeks, I didn't leave my daughter's side. Her husband was there, we stayed there, and we slept there in the hospital room. The Hospice House would be a better environment to make those special times with family. Hospice is there to take care of the medical needs. We wanted to be a family."
– Roger Greenley
Learn More
To learn more about Hospice of the Red River Valley's efforts to explore the development of a Hospice House for our community, contact travis.christopher@hrrv.org or sign up here to receive news updates.