by Janna Benson Kontz, MDiv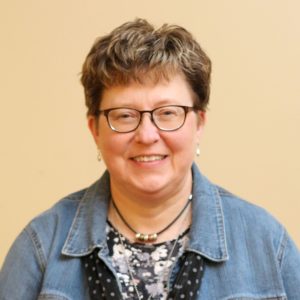 Father's Day is a day of grilling out, fishing, boating—doing all the things we love to do with our dads. If our dad isn't into those things, or if we're unable to be with our dad, it might be a day filled with phone calls or FaceTime. That is, if we have a good and healthy relationship with our dad. But what if our relationship with our father is anything but good? What if it's a relationship of neglect or abuse, or what if it's no relationship at all? It's hard to celebrate a father who hasn't been there for us.
As a hospice grief specialist and chaplain, it is often part of my call to help people come to terms with a less than perfect parent and how that relationship has affected their lives. Sometimes the hospice chaplain, social worker, nurse or certified nursing assistant becomes the buffer and the mediator between family members. Reconciliation of some kind is often the only thing that will bring peace in a family and will let a father die in peace; therefore, allowing a daughter or son live in peace.
Our team can sometimes help facilitate that outcome with a family, perhaps allowing them to celebrate Father's Day in some way down the road.
My own father died six years ago. He was an amazing man and an amazing dad. He was my hero. I miss him every single day, especially around Father's Day. I wrote a letter to my Dad in honor and memory of him for Father's Day. I encourage you to do the same if it would be helpful to you.
What will you do to mark this Father's Day? How will you honor your dad?
Dear Dad,
I got lucky. I didn't get to pick you as a Dad, but I got lucky. I would pick you a thousand times over. You were a great Daddy, then Dad. I know how lucky I am because not everyone has been able to celebrate Father's Day as I have. I got lucky.
Dad, you had the greatest sense of humor. You were happy—not happy-go-lucky—but happy. You were content in the life that had been given you. In that contentedness, you could laugh and make others laugh.
I remember being a teenager who liked to get out of bed at the last minute so I always had a rush to get to the bus. I'd be running down the driveway with wet hair flying, and I would feel a penny sliding around in the bottom of my boot.
I could just hear your chuckle as you dropped that penny in there the night before, knowing I would never check. How many pennies made it out to the bus in my boot? There were too many to count. But as I would pull the boot off in that vinyl-covered backseat, I couldn't be mad, only smile that you got me again.
Dad, you could tell a joke and deliver a punchline like no one else. All four of your adult children have the same dry wit and same way of making others laugh. We got lucky.
Dad, you never told me that I couldn't do it. If I had the desire to try something, no matter what it was, you encouraged it. You taught me to drive a stick shift at the ripe old age of 11—a quick tutorial and then had me follow you to the field. When I wanted to help you with carpentry, you taught me how to swing a hammer and never miss a nail. You made sure I knew how to level concrete and how to use power tools.
Education was incredibly important to you since you didn't get to go to high school. You encouraged me all the way through college and then through seminary with never a thought that I may not be up to the task. I got lucky.
Dad, when I decided travel would be part of my life, you decided it was a good idea even though you had never left the farm. Then you started to travel and we were able go to the East Coast and Norway and Sweden together. I got to watch you discover our heritage on the very soil where your grandparents grew up. I got lucky.
Dad, you and Mom taught me how to love and how to be in a relationship and how to mend that relationship when it got broken. You were best friends through 63 years of marriage. I got lucky.
Dad, I miss you more than I thought possible. You were here on earth for 53 years of my life. You've been gone for three and a half years. But even though you've moved on to bigger and better things, you left an amazing legacy. You left a legacy of faith, humor, confidence, deep roots, and love. A girl couldn't ask for more. Happy Father's Day, Dad. I always want you to remember how lucky I feel to have you as my own.
Love you always,
Janna
Janna Benson Kontz, MDiv, is a grief specialist with Hospice of the Red River Valley. Before moving into this role, she served as a hospice chaplain.
About Hospice of the Red River Valley
In 1981, Hospice of the Red River Valley was founded on the belief that everyone deserves access to high-quality end-of-life care. We fulfill our nonprofit mission by providing medical, emotional, personal and spiritual care, as well as grief support to our patients, their families and caregivers during a tender time in life. Our staff helps those we serve experience more meaningful moments through exceptional hospice care, 24 hours a day, 365 days a year, wherever a patient calls home. The organization serves more than 40,000 square miles in North Dakota and Minnesota, including in and around Bismarck, Detroit Lakes, Devils Lake, Fargo, Fergus Falls, Grand Forks, Lisbon, Thief River Falls, Valley City and many more communities. Hospice of the Red River Valley offers round-the-clock availability via phone, prompt response times and same-day admissions, including evenings, weekends and holidays. Contact us anytime at 800-237-4629 or hrrv.org.