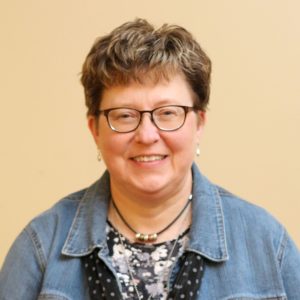 by Janna Benson Kontz, MDIV
The words "death" and "natural" may seem like anything but natural. The question remains: Why are we so afraid to talk about death and afraid of death in general? Death is a natural part of life. If we are born, we will die … yet, we celebrate birth, but we are afraid of death. Why is that? Both birth and death are part of a dramatic life change. Both can be painful and traumatic. Both cause tears: one of joy, one of sorrow.
So if we can move our hearts and minds in the direction of seeing birth and death as natural and necessary life events, then perhaps we can live alongside the idea of death more capably. Perhaps we can even move into celebrating both birth and death.
I grew up on a farm in northern Minnesota. Death is always a part of farm life. We had cows, pigs, horses, cats and dogs. Animals have a much shorter life than people so I learned early on that death was a natural, inevitable part of life. I think growing up in that environment made me appreciate life even more. If I had a cat or a dog who I particularly loved, I knew the reality was that it wasn't going to be around forever so I loved it more and loved it deeper.
The same has held true, and still does, for the people in my life. I was blessed to know three of my grandparents well and was given years with them. One of my grandfathers died before I was born so that reality was always a part of our family, not in a bad way, but in a matter-of-fact way. I knew I wouldn't have my grandparents around forever. And so I loved them well. The same holds true for my Dad. Even though he was my hero and seemed bigger than life when I was young, his mortality was always a part of him. Did I make mistakes in my life with my Dad? Of course! But I loved him well.
I think the key to a "natural" death is life … and recognizing that death is a part of it. Natural death may come after a long illness, or it may happen suddenly. I think natural death is simply when the body is done living. What is not natural is our acceptance of it. We naturally want to hold on to the people we love. In holding on, we create a space that is hostile to the idea of death. We create a space that denies the possibility of death. That is when death becomes less than natural.
So, you see, any death is "natural." It has little to do with whether the dying person is peaceful or not, but we prefer they are peaceful. It has little to do with whether the person is in pain or not, but we prefer they be comfortable with as little pain as possible. Natural death has little to do with the length of time it takes a body to die. Although we may prefer that processes happen quickly for the sake of our loved one, the reality is the dying person may need more time.
Natural death has more to do with the people around the dying person than with the individual who is dying. If those surrounding the dying person can be peaceful, loving and accepting of what is taking place, there is better chance the loved one will have a much more "natural" death. It doesn't mean we deny our sadness or grief. Death is always a separation for those still living. It's going to make us sad, and it's going to bring us grief. That's OK. Grief is the price we pay for love. It's only natural.
Janna Benson Kontz, MDIV, is a chaplain with Hospice of the Red River Valley.
About Hospice of the Red River Valley
In 1981, Hospice of the Red River Valley was founded on the belief that everyone deserves access to high-quality end-of-life care. We fulfill our nonprofit mission by providing medical, emotional, personal and spiritual care, as well as grief support to our patients, their families and caregivers during a tender time in life. Our staff helps those we serve experience more meaningful moments through exceptional hospice care, 24 hours a day, 365 days a year, wherever a patient calls home. The organization serves more than 40,000 square miles in North Dakota and Minnesota, including in and around Bismarck, Detroit Lakes, Devils Lake, Fargo, Fergus Falls, Grand Forks, Lisbon, Thief River Falls, Valley City and many more communities. Hospice of the Red River Valley offers round-the-clock availability via phone, prompt response times and same-day admissions, including evenings, weekends and holidays. Contact us anytime at 800-237-4629 or hrrv.org.