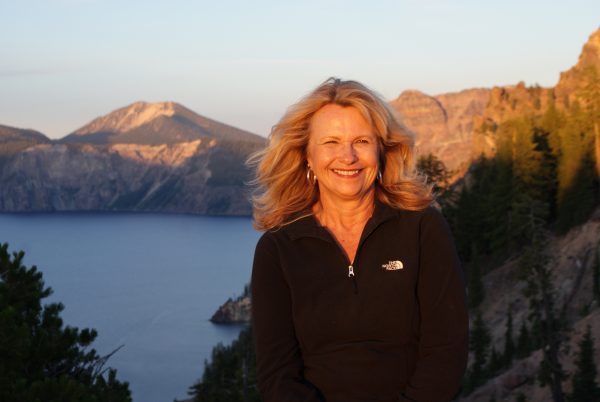 by Sharon Dardis, guest blogger
"There will come a time when you believe everything is finished. That will be the beginning." – Louise L'Amour
I have never been a fan of endings. I have trouble with goodbyes. With the ending of something as intense as caregiving—in all its forms—there is certainly reason to wonder how to go about adjusting now that something so important has come to a close. There's an opportunity for a new way of looking at life now that caregiving is complete. Is this an ending … or perhaps a new beginning?
There's an opportunity for a new way of looking at life now that caregiving is complete. Is this an ending … or perhaps a new beginning?
For as many ways as we become caregivers, there is a multitude of ways caregiving finally ends. It may be a subtle and gradual ending, as one experienced after many years of caring for an aging parent who dies, or one so abrupt it takes our breath away, as in the death of a struggling newborn, or a loved one who is suddenly injured or becomes ill and dies. It may be expected or shocking in its ending. But what are the adjustments we must make when caregiving ends? How do we handle our new normal?
The most obvious ending to a caregiving situation is death. Our loved one whom we cared for, for days, weeks, months or years, has died. Grieving now seems like more of a continuation of what has already been so much a part of our lives as we dealt with the many accumulating losses we experienced while providing care. The term 'anticipatory grief' calls to mind all the tears shed even before the death occurs. Now, we mourn our own changed life—a new reality. Yet with death, the grieving is manifest; it shows itself. Now the real work of mourning begins anew.
In my years as a Hospice nurse doing bereavement follow up with families, I saw both ends of this continuum: short-term caregiving and caregiving that lasted much longer. Offering a year of follow up to a caregiver was sometimes met with reluctance and even doubt. What was there to talk about? Maybe just moving on and closing the book on this caregiving chapter was the best approach. But as a provider of these continuing hospice services, I often saw firsthand the benefit. Not every family agreed to accept our visits after the death, but most caregivers facing endings often found comfort in what seemed the simplest of tools I could bring to the table—my listening ears, and often shared tears.
I recall an elderly gentleman whose wife had died. He had taken good care of her, and with Hospice's help, enabled her to die peacefully at home. His job had not been easy, and now it was over. What he said later, talking about his own experience as a caregiver, stayed with me. It went without saying he appreciated the medical expertise they had received. But more importantly, as he summarized his thoughts, he simply said, "Those Hospice nurses, they cried with me."
But more importantly, as he summarized his thoughts, he simply said, "Those Hospice nurses, they cried with me."
And, years later, as I experienced caregiving, both as a long-distant situation with aging parents and when my own husband became suddenly and seriously ill, I recognized this again. Just talking about the experience of caregiving after the fact and sharing feelings, and yes, tears with others, helps process these important endings.
Perhaps the caregiving had a happier ending, a recovery. What then? Gradually coming from darkness into light, from illness into recovery would seem a good thing, right? And yet, there is an ending to be considered here, too. You are grateful to see your loved one recover, but there are feelings to process that you may not have taken the time to do so during the hard work of caregiving. Finding someone patient enough to listen may help find meaning in what you have experienced in the demanding role of caregiver.
Is it safe to say every caregiving experience that ends is also a new beginning, one requiring adjustments, reflections and processing? We are changed from what has happened and how we handled it. Days, months, years down the road from my own caregiving, I still find myself talking about what it felt like, what occurred and how I dealt with it. Often I am amazed at how I managed. I was stronger than I thought possible but also weaker than I knew. Either way, acknowledging, recognizing and talking about it is important. Life is different now; it is a new normal, and we are changed.
Reading through other Hospice of the Red River Valley blog entries, I see a consistency in caregiving adjustments and reflections. One man speaks of his own growth that came with caring for his wife. He was proud, grateful and stronger for his experience. He also suggests he had a few regrets and misgivings. Adjusting to a new normal has us looking both forward and back.
And so, in the new beginnings of not being a caregiver, may you find the time and luxury of looking back and being brave enough to share your own experiences. There will be adjustments to lifestyle, new ways of thinking and doing things and both joyful and sorrowful moments. Embrace these; stay in the moment. Dare to disclose to a trusted pair of ears what you have learned or wish you had done or not done. Write down your recollections and share your wisdom with others. Adjusting to the loss of caregiving offers new beginnings. Look forward then. Goodbye caregiving; hello life!
Sharon Dardis, RN, BSN, is a former Hospice of the Red River Valley employee. Beginning as a volunteer, she later became a hospice staff nurse and bereavement specialist. Sharon developed and facilitated "Kids Grieve, Too," for Hospice, a support and educational program for young people experiencing the death of a loved one. Moving to the Twin Cities in 1993, she helped develop and coordinate "Kids In Grief" another children's grief support group in Stillwater, Minn. Now retired, Sharon is a board member of the Minnesota Coalition for Death Education and Support and also edits their quarterly newsletter, "Coalition News." In 2000, Sharon coauthored and published, "As I Journey On: Meditations for Those Facing Death." The proud mother of three and grandmother of eight, Sharon spends her time with husband, Stan, in St. Paul, Minn., and Alpine, Wyo.
About Hospice of the Red River Valley
In 1981, Hospice of the Red River Valley was founded on the belief that everyone deserves access to high-quality end-of-life care. We fulfill our nonprofit mission by providing medical, emotional, personal and spiritual care, as well as grief support to our patients, their families and caregivers during a tender time in life. Our staff helps those we serve experience more meaningful moments through exceptional hospice care, 24 hours a day, 365 days a year, wherever a patient calls home. The organization serves more than 40,000 square miles in North Dakota and Minnesota, including in and around Bismarck, Detroit Lakes, Devils Lake, Fargo, Fergus Falls, Grand Forks, Lisbon, Thief River Falls, Valley City and many more communities. Hospice of the Red River Valley offers round-the-clock availability via phone, prompt response times and same-day admissions, including evenings, weekends and holidays. Contact us anytime at 800-237-4629 or hrrv.org.