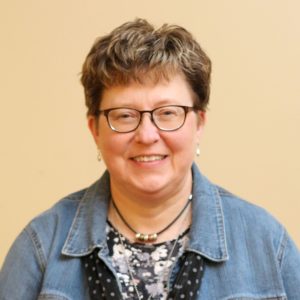 by Janna Benson Kontz, MDiv
Holidays and grief form an interesting tension for each of us after the death of a loved one. We feel the tension between wanting to celebrate and never wanting to celebrate again. We feel the tension between wanting to be happy and feeling guilty for being happy. We feel the tension between traditions that included the one who has died and making new traditions that include only a memory of that person. So what do we do with all this tension? And, how do we acknowledge that everyone is feeling it?
I think the answer is balance. It's a tall order, but we need to move through our first holidays after a death—and through all the holidays after that—by balancing cherished memories with new traditions. We don't want to replace all of the old traditions, but it's OK to acknowledge they will forever be changed.
An example of this from my own life is working through holiday traditions after my Dad's passing. My Dad loved Christmas. He loved having the whole family (or as many as possible) at the farm. He loved attending the 10 p.m. church service on Christmas Eve and singing the Christmas carols in his deep base voice. He didn't like playing the games we played, but he sure loved to watch us while we took part! Dad loved opening gifts, but he especially loved giving handcrafted gifts, including beautiful woodworking treasures he made and hand-sewn gifts from my Mom. He loved the warmth, food, the craziness and the Christmas tradition as a whole. Dad loved the "love." And, he passed that love of Christmas on to all of his kids and grandkids.
My Dad's last Christmas was spent in the farmhouse where he was born. Some of the family was there on Christmas Eve while others spent Christmas Day there, but by the time the holiday was done, almost every family member had shared in the traditions of Christmas at the farm.
Christmastime the following year looked a lot different than our traditional family Christmas had always been. The farmhouse was closed up for the winter and sat empty. In some ways, that was difficult to even think about—knowing the warmth, smell of meatballs and the laughter that old house held just a year ago.
Perhaps in some ways, we all needed that year of "sabbatical," for in breaking with our annual traditions meant we forged new traditions. We were pushed to find a new normal when it came to the holidays. We gathered in different places for Christmas that year and have done the same every year since then.
We've kept some holiday traditions. After all, why would we give up Swedish meatballs and lefse? But we've been unable to keep other traditions like attending the 10 p.m. service on Christmas Eve at the little country church. Some things have changed, such as where we gather and when we worship, but we've preserved other traditions, including opening one gift at a time and thanking the giver.
That tension of grief and joy is still present nearly four years after my Dad's death. But the tension is met with a balance, a balance of memory and newness, a balance of old tradition and new, and a balance that is good and life-giving in the midst of change.
Holidays after a death of a dear loved one can be oh-so-hard, but they can also be good and joy-filled. Lay claim to the grief and the joy. They are both a part of the journey.
Hospice of the Red River Valley offers free grief support to anyone who has experienced the death of a loved one, regardless if they had hospice services. Contact us today at (800) 237-4629 to learn more about how we can help with your grief journey.
Janna Benson Kontz, MDiv, is a grief specialist and chaplain with Hospice of the Red River Valley.
About Hospice of the Red River Valley
In 1981, Hospice of the Red River Valley was founded on the belief that everyone deserves access to high-quality end-of-life care. We fulfill our nonprofit mission by providing medical, emotional, personal and spiritual care, as well as grief support to our patients, their families and caregivers during a tender time in life. Our staff helps those we serve experience more meaningful moments through exceptional hospice care, 24 hours a day, 365 days a year, wherever a patient calls home. The organization serves more than 40,000 square miles in North Dakota and Minnesota, including in and around Bismarck, Detroit Lakes, Devils Lake, Fargo, Fergus Falls, Grand Forks, Lisbon, Thief River Falls, Valley City and many more communities. Hospice of the Red River Valley offers round-the-clock availability via phone, prompt response times and same-day admissions, including evenings, weekends and holidays. Contact us anytime at 800-237-4629 or hrrv.org.