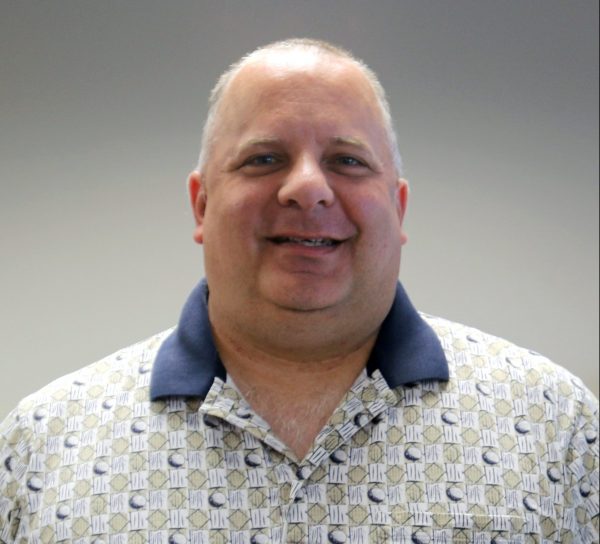 by David Montecuollo, chaplain
"Today is a day that will live in agony!" Though these words many times go unspoken, they are often felt by a person or family who has lost a loved one. No matter the manner or cause of death, there is one commonality among people who lose a loved one, they grieve. In my lifetime, I have learned many things about grief. Some of them I learned while serving as a pastor for 20 years. Others I learned while working as a chaplain at Hospice of the Red River Valley. Yet, for me some of the most important lessons I learned the hard way: through trial and error and personal pain. The following are five important things I have come to understand about grief.
1. Grief is grief, no matter when it happens.
I used to think a person experienced grief only after a loved one died. But I have learned, especially while serving with Hospice, people often experience grief before their loved one passes away. Often such type of grief is called anticipatory grief. I call it grief because the pain, the hurt, the sense of loss is still real and it still hurts, no matter when a person experiences it.
2. Emptiness is a normal part of grief.
For the one who grieves, what was 'normal' no longer exists because that person, that relationship no longer exists. The absence of the person creates emptiness because the person is not there to meet my needs or I am not needed in that person's life anymore. I experienced this emptiness when my mother died, but I thought I was strange for feeling as empty as I did. As time passed, I learned emptiness is a normal part of the grieving process, and just recognizing that fact helps.
No other human can fully know what you are going through because no one else is you. No one else is 'wired' like you, and no one else can fully understand how a loss feels to you specifically. Those who have been through similar circumstances can relate and understand to a certain degree. Their presence, counsel and prayers are priceless and critical to the healing process. But even they cannot fully know what you are going through because they are not you. With that said, I believe there is One who fully knows and understands what you are going through, but that is for another article on another day.
Stuffing a turkey for Thanksgiving dinner works, but stuffing feelings of grief does not. It does not permanently resolve anything and only postpones the inevitable because the grief will eventually come out. The later grief comes out, the harder it is to deal with the pain, and the fewer good memories one is able to recall. Memories help bring resolution.
Good memories bring peace and comfort because they remind us there was more than pain and heartache. There were times of laughter and treasured moments no one can take away. Memories that bring sadness and anger remind us that though certain things were part of our past, they do not have to define us going forward.
The new normal that unfolds can be better than before. Memories help us face the reality of the past and prepare us to face the future. So take the time to remember with a trusted friend, counselor or faith leader who will listen as often as it takes for as long as it takes.
5. The grief that accompanies loss may scar your life, but it does not have to consume your life.
I was nine years old when my mother died on Valentine's Day, and I felt scarred for life. For years I did not want to celebrate Valentine's Day in any way, nor join in with those who did, because I was so worried I would forget my mother. All I wanted to think about on Valentine's Day was her. I was consumed by my grief, but I did not know it.
One day I realized I can spend the day looking backward, being consumed by my grief, or I can move forward, forever changed by what happened—stronger and more compassionate toward those going through similar circumstances. To get to this point takes time, sometimes years, but it can be achieved one day, one step, one choice at a time. There is help, and there is hope.
There is a time for everything under the heavens, a time to be born and a time to die. Death touches everyone's life in some way, at some point in time. Everyone grieves in different ways and at a different pace. My hope is that my journey will help you or help you provide comfort to someone else in this journey called life.
David Montecuollo is a chaplain with Hospice of the Red River Valley.