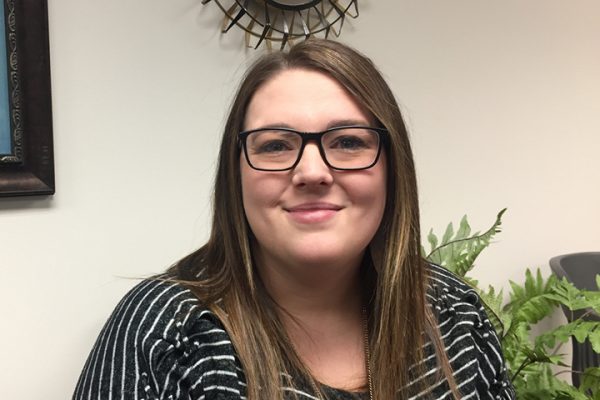 Hospice of the Red River Valley social workers specialize in helping patients and families navigate the end-of-life journey through emotional support, planning and problem solving. Assistance comes in a variety of different ways, including educating a patient's family members so they can feel confident in their roles as caregivers and identifying additional community resources to working through family dynamics and advance directives.
For Hospice of the Red River Valley Social Worker Lisa Stroschein, the role of a hospice social worker was a natural fit because she feels she's a nurturer and caregiver at heart.
"I always get comments that I'm a 'mother hen' and an 'old soul,'" she explained. "I always knew I wanted to work within geriatrics because I was so close to my grandparents who lived 10 miles from me when I was growing up. I was with them all the time; it was like having an extra set of parents. Social work became the catalyst to working with the elderly because there were so many different avenues and all different kinds of people."
Two of Lisa's grandparents received end-of-life care from Hospice of the Red River Valley, which has strengthened her purpose and commitment in her work.
Lisa shares more about her background and passion for her work helping families below:
Share a little bit about your background and what brought you to Hospice of the Red River Valley.
I grew up in Frazee, Minn., and I'm the oldest of three children. I graduated from Minnesota State University Moorhead in 2013. My first job was director of social services in a nursing home, and I saw Hospice of the Red River Valley staff come and go. I was always drawn to them. When my husband and I got married, I heard about the job opening with Hospice of the Red River Valley, and it was a perfect fit at that time.
How do social workers fit into the hospice care team?
As a team, we rely on each other for many different things. One of the things that makes social work unique is that I don't go into a visit with an agenda. I come in and ask, 'What can I do for you today? I'm not here to take your blood pressure and adjust your medication; I want to know where you are at.' I get to know the family, their history and that makes for good connections moving forward. It builds trust, and I am able to make recommendations when someone needs more help. I get to help with health care directives and resources like coordinating with the county health services, if needed. Then we bring it back to the team so everyone is in the loop.
What service area do you cover?
I work primarily out of our Detroit Lakes office, visiting patients in the Detroit Lakes community. Some of the areas I also cover include Mahnomen, White Earth, Naytahwaush and Park Rapids, Minn.
How do you approach having difficult conversations with patients and families?
I'm just honest. I tell them this is what I know, and this is what is going on. And if I don't know, I'm open to finding out more because I have a wealth of resources behind me. I'm not the only social worker in our organization, and I have access to many others and can pull from their knowledge.
One thing I've learned in this work is to put information in terms that someone is able to understand. We all have our own lingo, and if we can relay information in a certain way that clicks for the person, it will be easier for them to understand.
For example, I worked with a gentleman who was a mechanic, and we were working through a process and I was trying to explain all of the steps we had to take. Coming from a family with a mechanical and tractor background, I explained that we had to do it one step at a time instead of trying to go back and redo things. To him, that explanation just clicked, and it was so much easier having that conversation in terms he could understand versus trying to talk medical terms that did not make sense to him. It's best if you can even the playing field. I rely on them to tell me what their needs are, and then we can make the pieces fit.
What do you do to get mentally prepared for your day?
I'm a strong believer in coffee and loud music. I'm a rocker at heart and like heavy metal music. It can help me get revved up for the day or decompress. One of the benefits of having drive time is you get time to focus in on the next visit.
What is an impactful family or patient experience you've had?
A patient and his wife were normally snow birds, and it was starting to become winter time. The patient's ultimate wish was to go to Texas again, but they didn't think it was practical for them to go or that his health could handle the trip again. I met with the hospice nurse and formulated a plan, and brought it to the family, and they were completely on board if we could make it happen. With the patient's permission, I reached out to a hospice in Texas, and everything came together. He was released from our care, got on the plane and was brought on service the same day in Texas. That is where he died, in Texas, where they called their winter home. His wife was so thankful. It was awesome.
What compels you to continue working at Hospice of the Red River Valley?
I enjoy the environment—not only the patients but also my coworkers. I have a supportive manager, team and overall workplace. It's not a cookie cutter job. It's nice to take my personality and style and make it work. I can determine my own day and schedule and still be me. I will be here for three years in April.
What do you do for self-care?
I'm self-aware and mindful of making myself a priority, even if it's only for five minutes a day. I also enjoy spending time with family (husband Mike and five-month-old son), crafting, being at the lake, camping and kayaking.
How does working at Hospice of the Red River Valley align with your personal values?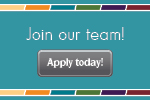 I appreciate the individuality and person-centered care. When I go to the doctor, I want them focused on me. I want to do the same for those I am taking care of. Our care plans and treatments are individualized, with the patient being at the center of our care.
How has working here impacted you personally?
It has made me more aware that time is short. I try to be present and live every moment in every day. It has also helped open up the conversation about death and dying with my dad. He was worried about me working at hospice and it being a sad job or sad environment. It's not sad; it's so rewarding!
Last year my grandpa was under the care of Hospice of the Red River Valley. It was really interesting to see my dad at my grandpa's bedside more than I would have expected him to be while grandpa was dying. The dialogue opened up from there, and my dad has asked me more questions about what I do. It's fun getting to see my dad open up and talk about end of life—expanding the conversation that I think a lot of people are scared to have. When you have a good experience, it makes it so much easier to talk about.
To learn more about the hospice team and how we can help, contact us at (800) 237-4629 or questions@hrrv.org.