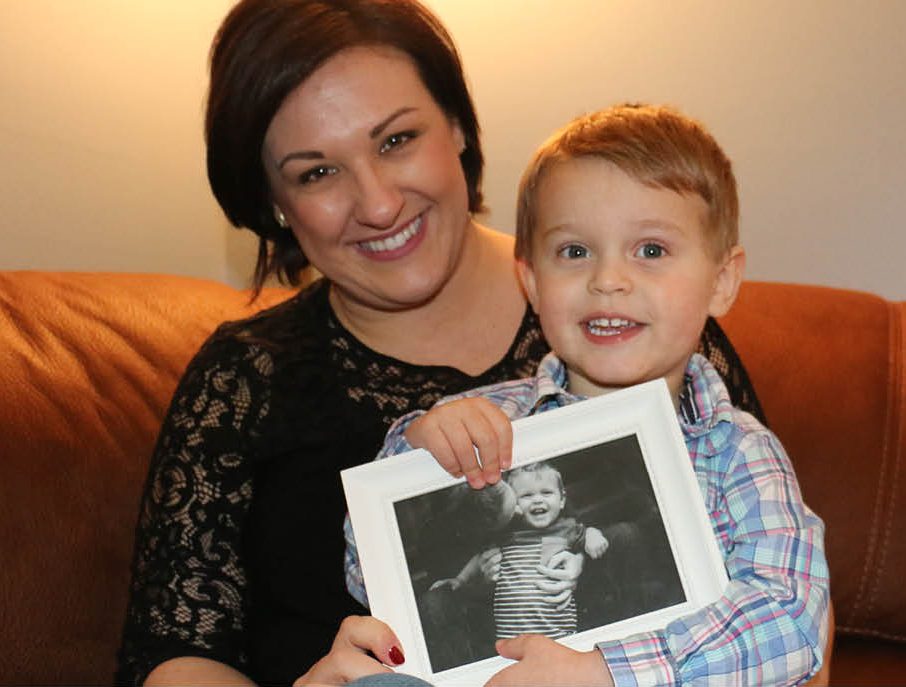 Welcoming a new baby into the family is usually a time of exuberance, love and joy. But for Holly Undlin, this event came during a time of extraordinary circumstances and many unknowns as her husband, Matthew, was diagnosed with stage 4 esophageal cancer shortly after the arrival of their son, Finn.
A terminal diagnosis meant their family's plans for the future shifted to helping Matthew savor experiences with his son, making him as comfortable as possible and supporting him as he lived each day to the fullest. The family relied first on palliative care and later on hospice care in the Twin Cities to help fulfill Matthew's end-of-life wishes.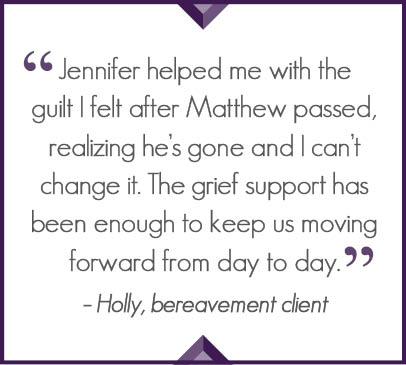 After Matthew's passing, Holly found herself a single mom, facing uncertainty and grief without her partner. "I didn't know what to do next. There's no checklist to follow. I was scared, and I was shocked by the grief afterward," she said. Holly experienced this grief in many forms, including memory loss, physical aches and the inability to cry.
Holly and Finn made Grand Forks, N.D., their home, so the hospice organization that cared for Matthew referred her to Hospice of the Red River Valley for local bereavement support. "Whether I thought I needed grief support or not, I thought I would try it anyway," Holly shared.
Holly found the connection and support she needs through one-on-one visits with Hospice of the Red River Valley Bereavement Specialist Jennifer Messelt throughout the past eight months.
"Jennifer helped me with the guilt I felt after Matthew passed, realizing he's gone and I can't change it," she said. "The grief support has been enough to keep us moving forward from day to day. A lot of times I will think I have it really together, and I'll go in and start talking with Jennifer and I don't even realize where my weaknesses are or that I'm not doing well in one area. Just sitting and talking with her about it helps me understand things I can do in certain areas to move forward. It's been a wonderful service."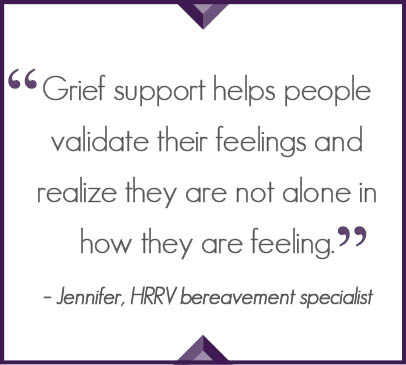 "Grief support helps people validate their feelings and realize they are not alone in how they are feeling," Jennifer shared. "Grief comes in waves and bursts, which a lot of people don't know about until they have experienced it. Grief is so much more than tears and sadness; it's physical, cognitive, emotional and behavioral reactions. That's why it's so important to seek assistance after a loss."
One aspect of bereavement support Holly found especially helpful were the resources Jennifer was able to provide for Finn. After Matthew died, there was a period of time when Finn experienced night terrors and was inconsolable. Jennifer shared ideas with Holly to try with Finn and connected them with a local play therapy expert.
Since implementing the suggestions of the therapist, Finn hasn't experienced a night terror. Holly said Jennifer has also helped her stay consistent in her responses to Finn's questions about Matthew. "Hopefully everything Finn and I talk about will start to make a little more sense to him one day," Holly said.
It's been a year since Matthew passed away, and Holly could never have imagined where this journey would take her. She is currently enrolled in a bachelor of social work program and intends on working in end-of-life care after graduation. "Hospice and palliative care have led me to so many great things and have really guided me in where I want to go in the future," she shared.