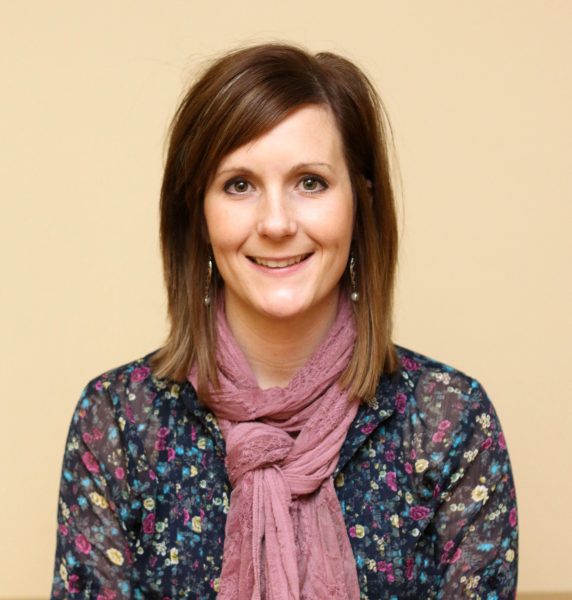 by Heather Larson, LSW, CT
Holidays are typically a joyful time filled with celebrations, gatherings and merriment, but it can be a stressful and emotional time when a family member or someone close to you is dealing with an illness.
My family and I were in this situation in 2017 when my beloved grandpa was diagnosed with terminal stomach cancer. The holidays were approaching, and this would be a difficult time for our family. But my grandpa, who was well-known for his upbeat personality and treasured (but very corny) jokes, took his prognosis in stride, and in doing so, he brightly lit the pathway for our family.
That last holiday with my grandpa taught me that holidays aren't as much about the traditions and the things we soon forget after the hustle and bustle ends. Rather, the holidays are about the feelings and memories made when we are with the people we love.
We often worry about the details of the celebration coming together – what to wear, what to make for dinner, what dishes to use, how tidy the house is, the presents to wrap. Reflecting on the last major holiday spent with my grandpa, I can't recall some of the things that may have concerned me in preparing for the day. I don't remember the meal we ate, how much time my sister spent decorating and so on.
But I clearly remember feeling grateful as I sat next to my grandpa—our chairs side by side. We talked about the meal that day and my concern about him smelling all the good food but not being able to eat much himself. He said, "Don't worry about it; I don't need all that food anymore." I understand now that he was telling me his body was changing and it didn't need to use food in the same way a healthy person's body does. He was content with that, and I believe many of our hospice patients are, too, as they near the end of their lives.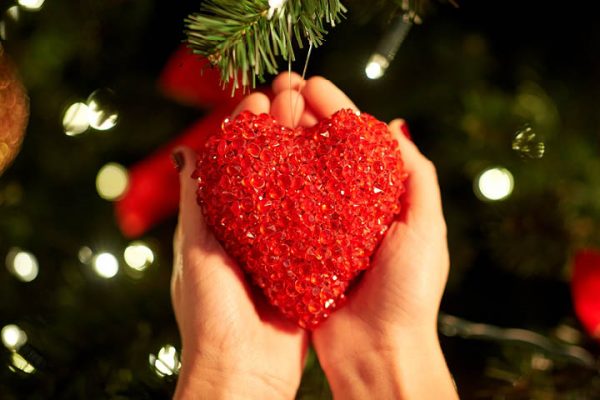 Our family spent cherished time together, talking, laughing and observing my grandpa enjoying the day. This was all he needed for the holiday—to be with his family, and it's all our family really needed, too. Although my grandpa and grandma were only able to spend a couple of hours with us that day, it was enough time for him to fill his heart and soul with the precious gift of love and quality time with family. And, that was enough for all of us.
You may be struggling with how to celebrate the holidays with someone who is ill. Below are some ideas to consider this holiday season, but remember just simply being together will likely be the most meaningful of all.
Modify your expectations and traditions. This holiday season will look different, and that's OK. Adjust your expectations about how the holiday typically goes, and don't get too caught up in the details. Modify the traditions you're able to, so you and your loved one can still enjoy the special season. If your loved one is ill and not feeling well, they may not need or be up for spending as much time together as they normally would, and that's OK. Focus on making the most of the time you do get to share.
Bring the holidays to your loved one. If your loved one can't get around much, bring the holiday to them. It's OK if they can't leave their bed or the house. You can create meaningful memories by bringing the holiday joy to them. Decorate their room or home with a few special items that hold meaning for them, or simply string up some beautiful holiday lights. A little tinsel will go a long way to making your loved one feel the cheer of the season.
Don't overdo it. Allow time to be present. This can be an emotional time for everyone, including your loved one. Make sure to allow for moments of peace and rest, so that everyone has an opportunity to recharge. More things packed into the day doesn't necessarily mean the more meaningful the time will be. Think quality time over the quantity of time. Just being present with one another might be what everyone needs.
Enjoy the sounds of the season. Music can be therapeutic and can have a positive effect on a person's overall well-being. Play your loved one's favorite holiday music in the background for a portion of your time together. Listening to their favorite tracks can bring back happy memories from past holidays.
Share favorite family memories and stories. Plan to have everyone share a favorite holiday memory or story as you gather. Your family's laughter and visiting back and forth can provide a sense of normalcy and comfort for the person who is ill. In some situations, your family member might not be alert or able to respond verbally, but research has shown and we have witnessed with our own hospice patients that even while someone is nonresponsive, they can hear their surroundings. It's OK to share laughter and moments of levity together even if your loved one can't respond. It will provide comfort for them.
I will always miss my dear grandpa and think of him often. I'm so grateful for the gift of holiday memories we spent together throughout the years—especially the last holiday despite his illness and knowing what was to come. We took the time to just be together and that is what mattered most.
If your loved one is struggling and can use extra support, we can help. Contact us or call (800) 237-4629.
Heather Larson is a grief specialist with Hospice of the Red River Valley.
About Hospice of the Red River Valley
In 1981, Hospice of the Red River Valley was founded on the belief that everyone deserves access to high-quality end-of-life care. We fulfill our nonprofit mission by providing medical, emotional, personal and spiritual care, as well as grief support to our patients, their families and caregivers during a tender time in life. Our staff helps those we serve experience more meaningful moments through exceptional hospice care, 24 hours a day, 365 days a year, wherever a patient calls home. The organization serves more than 40,000 square miles in North Dakota and Minnesota, including in and around Bismarck, Detroit Lakes, Devils Lake, Fargo, Fergus Falls, Grand Forks, Lisbon, Thief River Falls, Valley City and many more communities. Hospice of the Red River Valley offers round-the-clock availability via phone, prompt response times and same-day admissions, including evenings, weekends and holidays. Contact us anytime at 800-237-4629 or hrrv.org.