The role of a hospice social worker varies from patient to patient and is focused around addressing the needs and wishes of each patient and their family or caregiver. Social workers understand the emotional aspects of late-stage illnesses. They help families identify available local and county services and resources for additional support, and they assist in countless other ways throughout the end-of-life journey.
We spoke with Hospice of the Red River Valley Social Worker Louise Dahl about the distinct role of a hospice social worker and her many years of experience working with our patients and their families.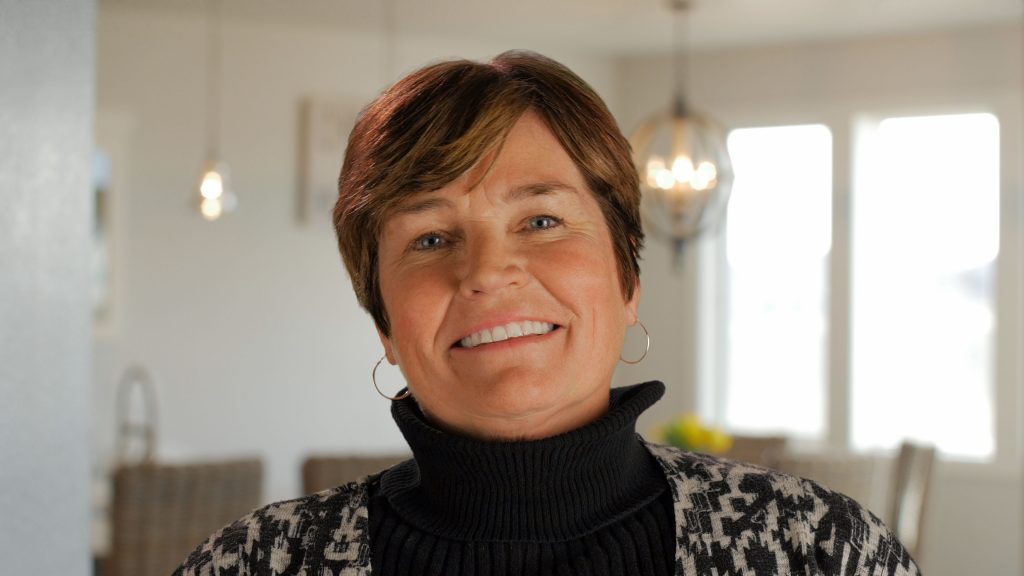 When did you start with Hospice of the Red River Valley? What brought you to HRRV?
I started working for Hospice in January 1995. I hadn't been looking for a new job, but I was approached by an RN and was asked to come for an interview. At the interview they told me I was a good fit and asked if I would come to work with Hospice. There were no interview questions! It was the best interview I ever had!
How do you work with patients and families?
It is important to find out where patients are with their acceptance of what is going on with them and to go from there. I try to go where they are; I don't take away their safety net if they have nothing to replace it with. For example: If they do not believe they are going to die, I would never use reality therapy with them and tell them they have it wrong. Visits often take the route of a life review, discussing if there are unresolved issues or relationships, etc. I believe that families and loved ones are as much our patient as our patient, so I try to include them as much as patient wants them included. I try to connect with them after most visits with the patient or after every other visit.
What needs do you typically address for them, and what kind of challenges do you routinely encounter?
We discuss services in the home, Lifeline, private hires, financial worries, conflict resolution, helping get families on board, allowing people a chance to decide how they want the rest of their life's journey to play out and who should be involved. Conflicts within families are a challenge—that is more the normal than not. Other challenges arise when patients don't have caregivers at the end of life and don't want to go to a nursing home.
What do you enjoy the most about working as a hospice social worker?
I like that I don't have to do it all or know it all because I have a team where we each have our own expertise, and we can hand off things that others can help with better than I can. It is so fulfilling to know that my teammates have my back and trust me and my knowledge. It is nice to have a team to go into team meetings with when I know there will be conflict. I enjoy the freedom and different-ness of each day. I like learning about a person's life and life lessons. People have done a lot of neat things! I wish I had written down life lessons told to me over the years.
What qualities in a person help make a good hospice social worker?
The most important skill is to be comfortable with the normalcy of death and dying. Find out what is important to a patient, not what you think should be important. Don't make plans with patients to do something "next time" as situations change fast. If you have tasks to do, do them soon, don't sit on them too long as things change so fast.
Other important skills include:
Good listening skills
Don't be scared to dig deep if family allows
Be engaging and interested in those around you
Ability to prioritize as your day often doesn't turn out how you planned it
Work well independently
Nonjudgmental
Empathetic
Be a good advocate
Able to deal with crisis and stay calm to help families and patients problem solve
What do you think makes the hospice social worker a key part of the team?
We have skills that enable us to engage people on a deeper level. We do a lot of family work and connections. We know about resources and community services that are available and how to get what is needed quickly. We can dive into difficult discussions and relationships. We have good assessment skills and can often read between the lines. We can work with support systems and help get survivors ready for death and hopefully bereavement services.
What do you do to take care of yourself?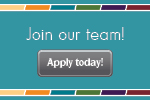 I love animals, traveling, family, reading, walking and playing pickleball. I have good friends and cats. I value my alone time, yet love my friend and family time.
What makes this position special?
What a privilege to enter people's lives at this stage, to get a glimpse of lives led and receive life lessons, to help heal and bring family members together if people are open to this end-of-life work. There is a short window of time to help patients get prepared and tie up loose ends. It is sacred ground that we walk on every day as hospice workers.
To learn more about how Hospice of the Red River Valley social workers support patients and families, visit our website.
About Hospice of the Red River Valley
In 1981, Hospice of the Red River Valley was founded on the belief that everyone deserves access to high-quality end-of-life care. We fulfill our nonprofit mission by providing medical, emotional, personal and spiritual care, as well as grief support to our patients, their families and caregivers during a tender time in life. Our staff helps those we serve experience more meaningful moments through exceptional hospice care, 24 hours a day, 365 days a year, wherever a patient calls home. The organization serves more than 40,000 square miles in North Dakota and Minnesota, including in and around Bismarck, Detroit Lakes, Devils Lake, Fargo, Fergus Falls, Grand Forks, Lisbon, Thief River Falls, Valley City and many more communities. Hospice of the Red River Valley offers round-the-clock availability via phone, prompt response times and same-day admissions, including evenings, weekends and holidays. Contact us anytime at 800-237-4629 or hrrv.org.