Meet Charlotte, a charming, vivacious 91-year-old woman living independently in Detroit Lakes, Minn., surrounded by friends and a few close relatives in the community she has always considered home. Charlotte has always been a planner and continues to make deliberate plans now in her retirement with the same forward-looking attitude that helped build her career.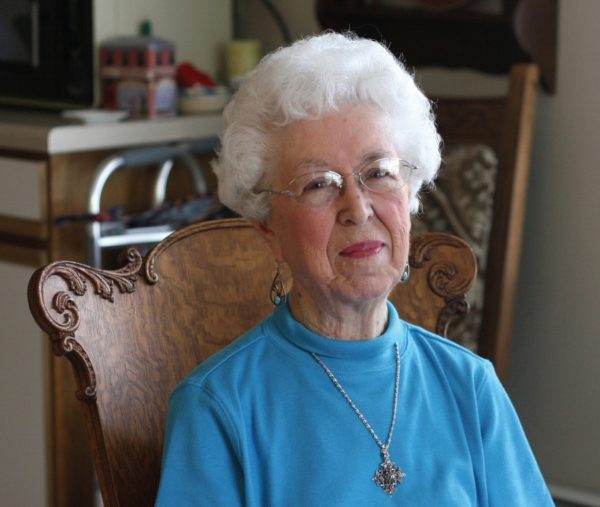 As a young woman, Charlotte moved to Washington D.C. She lived just eight blocks from the White House and worked with an attorney who pioneered the urban renewal process. Despite the challenges and discrimination working women often faced, Charlotte had an impressive career at the Urban Redevelopment Agency. After her manager was promoted, he nonchalantly informed her she was going to take on his work with rehabilitation loan settlements—a challenge she gladly accepted.
In 1982 Charlotte retired and spent time traveling, including a memorable three weeks she spent in China. Eventually, she made her way back home to Detroit Lakes where she has since enjoyed her retirement.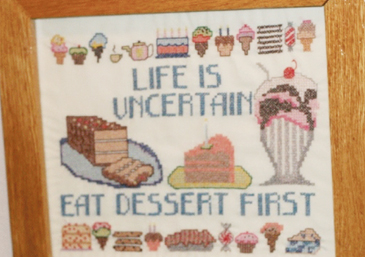 Charlotte's home is tidy; collections from her travels and samples of her handiwork are displayed throughout her home. She collects hats; her last acquisition was a black fedora purchased a few months ago in celebration of her 91st birthday. She is active in her church and has a full calendar with quilting, knitting hats for newborns and enjoying time with friends. Charlotte smiles as she explains she even does "community service" in her apartment building. "If I am the first one up I will deliver the newspapers to all my neighbors," she said.
Like so many others, Charlotte has to closely manage her income, which has meant limiting her charitable giving to memorial gifts. However, after witnessing the compassionate care given by Hospice of the Red River Valley to a family member, Charlotte felt compelled to take another look at her giving. She wondered, "With my limited income, how can I support Hospice even more?"
Her thoughts turned to her life insurance policy. Charlotte's chosen beneficiaries were young, successful family members who didn't need her support. And, she had some clear ideas about what she wanted to do to support the causes most important to her. After careful consideration, Charlotte decided to become a member of the Legacy Society by changing her beneficiaries to Hospice of the Red River Valley and three other nonprofit organizations. "There will always be a need for hospice services and I want to help make sure they are there to serve," Charlotte explained.
Charlotte's church is another beneficiary on her policy. In fact, she has some very specific thoughts on how she wants to help her church—she wants the funds to go to general maintenance for the building, rather than future projects.
Charlotte's future gifts are generous, thoughtful and practical—a perfect reflection of her life. What do you want your gifts to reflect? Take the first step in planning your future gifts by visiting our website to view a demonstration of a future or planned gift based on your own personal situation.
About Hospice of the Red River Valley
In 1981, Hospice of the Red River Valley was founded on the belief that everyone deserves access to high-quality end-of-life care. We fulfill our nonprofit mission by providing medical, emotional, personal and spiritual care, as well as grief support to our patients, their families and caregivers during a tender time in life. Our staff helps those we serve experience more meaningful moments through exceptional hospice care, 24 hours a day, 365 days a year, wherever a patient calls home. The organization serves more than 40,000 square miles in North Dakota and Minnesota, including in and around Bismarck, Detroit Lakes, Devils Lake, Fargo, Fergus Falls, Grand Forks, Lisbon, Thief River Falls, Valley City and many more communities. Hospice of the Red River Valley offers round-the-clock availability via phone, prompt response times and same-day admissions, including evenings, weekends and holidays. Contact us anytime at 800-237-4629 or hrrv.org.