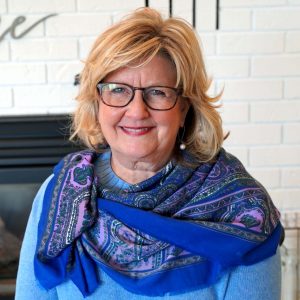 by Kriston Wenzel, LBSW, CT
As a grief specialist at Hospice of the Red River Valley, I facilitate support groups. The support groups vary from our teen/kid groups, to general grief groups, to grief groups for widows. As a facilitator, I am always in awe of the honesty and emotion shared by those who attend the groups.
A topic of great interest to me is when a group discusses "hospice death" versus "sudden death." Each loss brings up so many of the same emotions and feelings, but unique issues at the same time. Interestingly, each griever feels one type of loss is more difficult than the other, but also voice they cannot imagine how difficult the other is.
Many losses fall into the category of sudden death: accidents, homicide, suicide, miscarriage, natural disaster, sudden illness and other similar circumstance. When I think of these losses, feelings of shock and disbelief automatically come to mind. I don't think we are ever prepared for death, but a sudden death leaves a person feeling even more vulnerable and unsure. When we are unprepared for a death, we are left with the need to try to make sense of it. Individuals may even look back on the days prior to the death to look for clues that could have given them an idea of what was to come.
Sudden death losses share several similar feelings, such as trying to make sense of the loss, shock, guilt, blame, anxiety and helplessness, to name a few. While dealing with these losses, people may also experience a level of uncertainty, or "what now." There may be legal ramifications and media attention surrounding the death's circumstances, which can delay the ability to grieve. The grieving/healing process can be very similar for both "sudden deaths" and "hospice deaths," because a loss is a loss. It is important to deal with a sudden loss very similarly to how one would deal with an expected loss.
Many options are available to help with the grief process, including support groups, private counseling, faith communities, school, friends and family. Some, however, will learn they may need to take this journey alone. Grief, like each loss, is so different for each person; no two people will choose the same path. You will need to find what works best for you and your loved ones.
Though sudden loss brings many difficulties, there is hope. It is my wish you will find the help you need wherever you can find it, but know that Hospice of the Red River Valley grief support services are available to all, not just families who had loved ones on hospice care, to help you on this journey.
Hospice of the Red River Valley offers a number of support groups in several communities. Please visit our grief support calendar for dates, locations and times.
If you have questions or would like to speak to someone about your loss, please call (800) 237-4629 and ask to speak to someone in the grief support department.
Kriston Wenzel, LBSW, CT, is a grief specialist at Hospice of the Red River Valley. What she enjoys most about her work is having the chance to help individuals and families find their strength and resiliency during such a difficult time in their lives.
About Hospice of the Red River Valley
In 1981, Hospice of the Red River Valley was founded on the belief that everyone deserves access to high-quality end-of-life care. We fulfill our nonprofit mission by providing medical, emotional, personal and spiritual care, as well as grief support to our patients, their families and caregivers during a tender time in life. Our staff helps those we serve experience more meaningful moments through exceptional hospice care, 24 hours a day, 365 days a year, wherever a patient calls home. The organization serves more than 40,000 square miles in North Dakota and Minnesota, including in and around Bismarck, Detroit Lakes, Devils Lake, Fargo, Fergus Falls, Grand Forks, Lisbon, Thief River Falls, Valley City and many more communities. Hospice of the Red River Valley offers round-the-clock availability via phone, prompt response times and same-day admissions, including evenings, weekends and holidays. Contact us anytime at 800-237-4629 or hrrv.org.