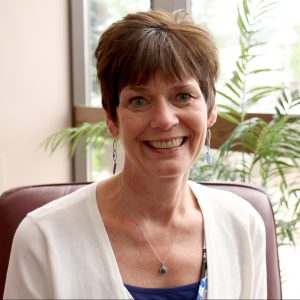 by Roxanne Smedsrud, RN
Because of their disease, many dementia patients are unable to report that they have pain. For family members or other caregivers of dementia patients, this can be a cause of concern.
In my years as a hospice nurse, I've learned you can sometimes ask dementia patients repeatedly if they are experiencing pain, and they will answer "no."  Often the biggest challenge is getting others to see that the patient is hurting, and allowing pain medications to be administered.
As an example, we once admitted a gentleman named Tom* at the nursing home. Tom had dementia, along with several other diseases, and also a history of depression. At the time of admission, he was extremely verbally abusive to the nursing home staff, and made very serious threats to their safety. When asked if he had pain, he always said "no."
When I first met Tom, I asked if he had discomfort, and he told me his back hurt. I asked if he would like me to get him something for pain and he told me, "No, that Tylenol doesn't do anything." When I asked if he would try something stronger to help him be more comfortable, he said "yes."
We started a very low dose of medication, gradually increasing it until he was comfortable. I saw Tom 10 days later and he looked like a different man. He was pleasant, the threats had ceased, and he was even sleeping some at night.
If you're caring for a dementia patient, one of the best ways to determine comfort is to look at his or her face. Grimacing, frowning or furrowed brow all can indicate pain. Anxiety, agitation, constant pacing and inability to sit still can also indicate pain. They may also holler or yell because they hurt and are unable to express this.
If you are caring for a dementia patient at home who is not on hospice services, I would suggest calling the patient's physician and report what you are seeing. If the patient is in a nursing home or assisted living and hospice is not involved, bring it to the attention of the staff or physicians.
Whether the patient is at home or in a facility, if you do not get the response you are hoping for—and the patient remains uncomfortable—I would encourage you to call Hospice of the Red River Valley to get more information about our services. We could assess the patient and see if they are appropriate for hospice at this time.
Hospice nurses are specially trained in this type of pain and symptom management. Many times, starting the patient on a small dose of pain medication is the first step. If pain is the culprit, we usually start to see improvement in the patient within a few days.
*Name has been changed to protect privacy.
Roxanne Smedsrud, RN, is a clinical education specialist at Hospice of the Red River Valley.