by Roxanne Smedsrud, RN, CHPN
One of the hardest things for a family to accept and understand is when a loved one quits eating and drinking near end of life. Families often don't know exactly what is happening to the person who is dying. They question, "Is my loved one dehydrated? Are they starving?"
These concerns are normal, and Hospice professionals can help families and caregivers understand how food and fluids factor into end of life. People are generally much more prepared and accepting of the death when they know what to expect as their loved one declines. This is one benefit of calling hospice care sooner rather than later.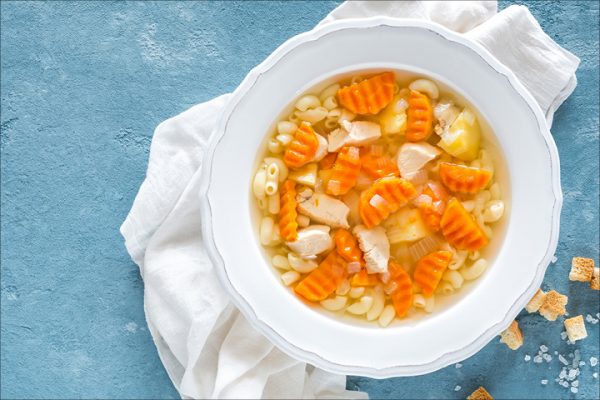 Care & Concern Through Food
Much of life revolves around food in our society. We use it to celebrate and for comfort. We have coffee and cookies at meetings, gatherings and our places of worship. We go out to eat with friends and family. We have huge family meals during the holidays and other special moments.
The fact food is such a big part of our culture could be one reason it's so hard for families to comprehend why their loved one is no longer eating. It may feel like the last tangible way they can help their loved one. They want to bring their loved one's favorite treat, and now they can no longer even enjoy that. It can be a difficult loss for all involved.
The human body is amazing. It knows what it can and can't do. If we allow people to eat and drink what they are comfortable with, they will likely have a much more comfortable dying process.
Think about how you feel when you are sick. Food is often the last thing you want. It's the same for someone nearing end of life. As the body starts to slow down, it can't use food and fluids as usual.
If we continue to push food and fluids onto a body that is shutting down, we can cause unintended and negative reactions, such as nausea and vomiting. When the body no longer uses fluids, they start to settle in the tissues. Most commonly, we see this in the hands and feet, but also in the abdomen or around the lungs.
Sometimes More Harm than Good
Whenever I talk about food or fluids, I always think of a gentleman I cared for many years ago as a Hospice nurse. He was being discharged from the hospital to his home on a Friday night. Prior to discharge and with good intentions, the hospital gave him two units of blood and two liters of fluid, thinking it would help him have a good weekend at home with his family.
Early Saturday morning, I received a phone call from the man's wife. She told me something was different with her husband and wanted to know if I would be willing to visit.
Shortly after talking with her on the phone, I walked into the door of their home. I immediately heard gurgling down the hall. I walked into the bedroom and I saw the most miserable and uncomfortable man I've ever seen. All the fluids he received the day before had settled in his tissues, and his body simply couldn't use them.
His hands and feet were swollen, abdomen enlarged and secretions, such as saliva and mucus, were sitting around his lungs.
I started medication for the pain and symptoms. We got him comfortable. He died 90 minutes after I arrived at his home. Food and fluids can sometimes do more harm than good.
I have thought about that man many times throughout the years. Would he have died that Saturday had he not had all the fluids the day before? There is no way to know for sure. It may simply have been his time, but I do know he would have had a much more comfortable and peaceful death without the fluids.
It's important to understand what happens to the body during the dying process and how to support the person who is nearing end of life. Not every person and situation is the same, and that is why it's so important to have Hospice professionals by your side to help guide you and your loved one through this tender time.
Hospice staff walks alongside countless individuals and their families, educating them and guiding them to the most comfortable and peaceful death possible.
For more information about how Hospice of the Red River Valley can help, contact us at (800) 237-4629 or questions@hrrv.org.
Roxanne Smedsrud, RN, was a hospice nurse for 28 years with Hospice of the Red River Valley.
About Hospice of the Red River Valley
In 1981, Hospice of the Red River Valley was founded on the belief that everyone deserves access to high-quality end-of-life care. We fulfill our nonprofit mission by providing medical, emotional, personal and spiritual care, as well as grief support to our patients, their families and caregivers during a tender time in life. Our staff helps those we serve experience more meaningful moments through exceptional hospice care, 24 hours a day, 365 days a year, wherever a patient calls home. The organization serves more than 40,000 square miles in North Dakota and Minnesota, including in and around Bismarck, Detroit Lakes, Devils Lake, Fargo, Fergus Falls, Grand Forks, Lisbon, Thief River Falls, Valley City and many more communities. Hospice of the Red River Valley offers round-the-clock availability via phone, prompt response times and same-day admissions, including evenings, weekends and holidays. Contact us anytime at 800-237-4629 or hrrv.org.