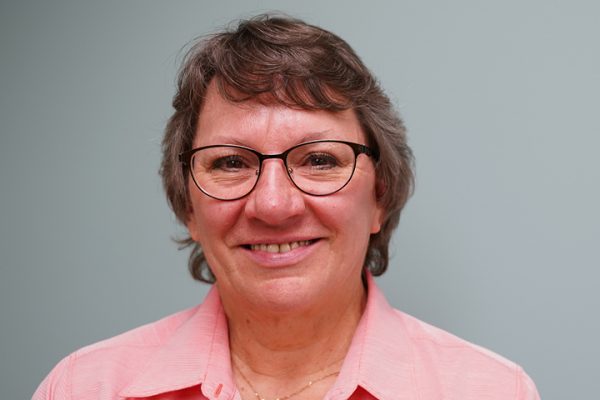 Hospice of the Red River Valley's registered nurses (RNs) specialize in pain control and symptom management for terminally ill individuals. They advocate for the patient and provide exceptional patient-centered care guided by the person's wishes. They monitor vitals and manage all equipment, medications and supplies in the patient's home.
Another important aspect of the field of hospice nursing includes educating and supporting family members and other caregivers so they feel confident in their caregiving roles. Education includes making the patient and family more comfortable with the dying process, informing them on what to expect next and providing emotional support along the way as the patient and family transition into the next phase of life and death.
For Ruby Gramlow, Hospice of the Red River Valley nurse, being a hospice nurse for more than a decade has been a humbling experience. "Patients and families not only welcome you as their nurse, but also welcome our organization into their lives and the life of their loved one knowing their loved one will not live for very long," she said. "It's very special to be part of their family and have that closeness."
Ruby shares more about her background and passion for her work helping families below:
Share a little bit about your background and what brought you to Hospice of the Red River Valley.
I've been a nurse for more than four decades years. I've worked in community settings mostly, but I also did work in a long-term care facility. A friend who I worked with at a previous job was a hospice nurse, and she said that I would just love it so I came to Hospice of the Red River Valley on her recommendation. I've been here for more than 10 years. I love what Hospice of the Red River Valley stands for [comfort, dignity and respect], and its mission and core values.
What does a typical day look like for you?
I usually visit three to four patients per day. When I see patients, I check their vitals, review their medication to see if any adjustments need to be made and spend time talking to them about any other needs they may have.
I work in a large rural area so there is lots of driving. The portion of our service area I work in covers patients from as far north as Cooperstown and south to Ellendale, and as far east as Wyndmere and west to Ashley. I am just one of the nurses on our team that works in this area. The driving time gives you a chance to debrief and catch up in between patients. Even though we travel many miles, you don't think about it because the families are so grateful for our care.
How do you honor the different wishes and cultural differences of patients?
You need to meet patients and families where they are at. Use baby steps and do not come in and try to change things. Learn to 'read' people and figure out when you can take the next step with them. It's about walking alongside of them at this time in their journey of life.
What is the difference between a traditional nursing role and a hospice nurse?
Hospice care is a totally different way of nursing than I've ever done before. I like working one-on-one with families. We get more time with the people we serve than you do in a facility or hospital. We are able to set the amount of time spent with each patient and family. I like that we don't have to feel rushed when we are making a visit.  
Also, when you walk with a patient and family at the end of life, it's much more peaceful and content. You still have ups and downs, but when you can provide satisfaction for the patient and a calm sense of peace for the family, it's really beautiful.
What do you feel is the biggest reward of being a hospice nurse?
The biggest reward is a happy, peaceful death for the patient and that the family is accepting of the death. You win on every aspect when that happens.
What are good characteristics or traits needed to be a hospice nurse?
Caring
Flexible
Timely
Problem solver
How has working at Hospice of the Red River Valley impacted you personally?
It makes you a better person to work here because of the personal growth you have with each patient you take care of. They take something from you, but they always give you something in return. I feel a sense of contentment.
What is an impactful family or patient experience you've had?
I will never forget some of the things I have witnessed in hospice.
There was a Catholic lady who was dying and I asked the family if they wanted a priest to visit, and they said she would love it. The priest came and did a blessing of the sick. When the priest blessed her before she died, you could just see all of the worry and all of the stress release from her.
I also took care of a beautiful lady who had pancreatic cancer, and I was in their home the night she died. The look between her and her husband was one of knowing it may be their last day together, but they would always love each other. The moment they shared radiated through the entire room. Their daughters were also there, and it was just beautiful.
Another memory was a patient who wanted to take his wife to Hawaii. They weren't able to go, so our team had a luau for them. Those moments are what really count. I believe that the end of life holds some of the best memories, and I am honored to help create them for our patients as well as their families.
Share a little about your family.
I'm originally from Verona. My husband is Alan, and we have been married 38 years. We have two grown sons and two beautiful daughters-in-law who live nearby. We also have four grandchildren—three boys and a girl. We get to spend time with all of them. We live in Fullerton and farm corn, wheat and soybeans with our oldest son. I help out on the farm by being the gopher—picking up parts and provide meals.
What do you do for good self-care?
I like to spend time with family and friends. I love to travel. I also enjoy quilting and sewing. I volunteer with our organization by sewing Celebration Bears for family members of Hospice of the Red River Valley patients.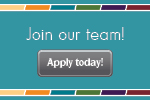 Why would you tell someone join the Hospice of the Red River Valley team?
It's a great organization to work for. My co-workers are very compassionate, fun-loving, dedicated people. We are also continually learning and making it better for our patients. I also have a lot of autonomy in my job.
About Hospice of the Red River Valley
In 1981, Hospice of the Red River Valley was founded on the belief that everyone deserves access to high-quality end-of-life care. We fulfill our nonprofit mission by providing medical, emotional, personal and spiritual care, as well as grief support to our patients, their families and caregivers during a tender time in life. Our staff helps those we serve experience more meaningful moments through exceptional hospice care, 24 hours a day, 365 days a year, wherever a patient calls home. The organization serves more than 40,000 square miles in North Dakota and Minnesota, including in and around Bismarck, Detroit Lakes, Devils Lake, Fargo, Fergus Falls, Grand Forks, Lisbon, Thief River Falls, Valley City and many more communities. Hospice of the Red River Valley offers round-the-clock availability via phone, prompt response times and same-day admissions, including evenings, weekends and holidays. Contact us anytime at 800-237-4629 or hrrv.org.