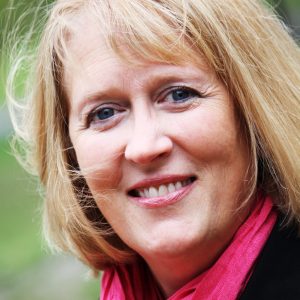 by Connie DeKrey, LBSW, CT
"He served on the honor guard…"
"Would you do me the honor of…"
"Honor thy father and mother…"
We hear the word "honor" used from time to time, and it usually pertains to something significant—an event or emotion. It can also be used to show high regard for a relationship. In this article, I have offered some thoughts on honoring relationships with loved ones who are no longer with us.
Through my work at Hospice of the Red River Valley, I connect with people every day who are dealing with the loss of a loved one. According to William Worden, grief expert and author, one of the key tasks of grieving is to find an enduring connection with the deceased while embarking on life as it moves forward. As individuals move through grief in their own unique ways, they eventually may discover new ways of experiencing and expressing their relationships to loved ones who are no longer living. A healthy way to approach this is to explore how one might honor the memory, and carry forward the legacy, left by the loved one.
Honoring the legacy of loved ones is often done formally, in very visible and public ways, such as scholarship funds or memorial events. In contrast, there are some informal approaches to honoring the memory of those who are no longer in our physical presence, yet held close to our hearts.
Consider the idea of approaching activities with a mindfulness that invites memories. The holidays are an especially good time to put this into practice. Some personal examples include:
This time of year, I can be found clomping through the snow in my yard, pruners in hand, harvesting cuttings from my evergreen trees to decorate the entry in my home. This little tradition brings me back in time to another tradition, that of trudging through our woods as a child with my father to select and cut a Christmas tree. The crunch of snow, combined with the scent and stickiness of pine pitch, always causes me to feel once again close to my dad.
As the wind howls and the outdoor temperature drops with no promise of real warmth for months, I find myself reaching for two treasured items in my home—my wedding afghan (a gift knitted by my now-97-year-old cousin) and my plaid quilt (hand-stitched nearly 40 years ago by a favorite aunt). Each of these heirlooms, remarkable testaments to the skill and care of its respective artisan, offers physical comfort. But more importantly, every time I wrap up in one of them, I feel enveloped in the love and legacy of two wonderful women who have gone before me in my family.
Whether observing the holidays in my own home or that of a relative, I am usually the designated "pie maker." Growing up, I learned to make pies in my mother's kitchen, mastering the technique of "fluting" a crust under her informal, but careful tutelage. Before rolling my dough, I select a tool-of-choice from my rolling pin rack, which proudly holds heirlooms from my mother, two grandmothers, a dear neighbor lady and an especially prized rolling pin handmade by my father as a gift to me when I was a bride-to-be. While these precious people from my life are no longer with me this side of heaven, I treasure the memories of them, their character and their skills, as I perpetuate this simple legacy.
Honoring relationships does not need to involve elaborate plans or expense. It can be just as easily (and beautifully) accomplished by mindfully exercising the legacy of simple actions and observations, passed on to us by beloved others, and entrusted to our memory-keeping.
Hospice of the Red River Valley offers free grief support to anyone who has experienced the death of a loved one, regardless if they had hospice services. Contact us today at (800) 237-4629 to learn more about how we can help with your grief journey.
Connie DeKrey is a grief specialist at Hospice of the Red River Valley. She joined the organization in 1993, working in patient care as a medical social worker for 10 years and now as a bereavement specialist in the bereavement department. She particularly enjoys the opportunity to provide education to individuals and groups about living, dying and grief.
About Hospice of the Red River Valley
In 1981, Hospice of the Red River Valley was founded on the belief that everyone deserves access to high-quality end-of-life care. We fulfill our nonprofit mission by providing medical, emotional, personal and spiritual care, as well as grief support to our patients, their families and caregivers during a tender time in life. Our staff helps those we serve experience more meaningful moments through exceptional hospice care, 24 hours a day, 365 days a year, wherever a patient calls home. The organization serves more than 40,000 square miles in North Dakota and Minnesota, including in and around Bismarck, Detroit Lakes, Devils Lake, Fargo, Fergus Falls, Grand Forks, Lisbon, Thief River Falls, Valley City and many more communities. Hospice of the Red River Valley offers round-the-clock availability via phone, prompt response times and same-day admissions, including evenings, weekends and holidays. Contact us anytime at 800-237-4629 or hrrv.org.