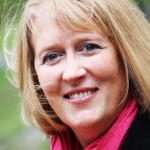 by Connie DeKrey, LBSW, CT
I just returned from a trip to Walmart to pick up graduation cards. On my way to the Hallmark kiosk, I passed by an aisle newly designated for plastic white crosses, silk floral arrangements and wire wreath holders. Memorial Day is fast approaching.
While the original intent of this holiday is to honor soldiers and veterans who have sacrificed and left this life, many people take it as a cue to also remember other loved ones who have died.
A visit to the cemetery to place a flag or to plant flowers is certainly a fitting way to remember a loved one. But using a little creative thinking, you may come up with other ways of honoring memories. Ideas you may consider might remind you of your loved one's personality or passions, or perhaps something unique to the relationship you shared. While perhaps less traditional, these approaches can still be appropriate and beautiful. Some suggestions may include:
Start a remembrance garden. When my father (a gardener also) died, I dug a new flower bed in a shady spot. I began by planting "forget-me-nots," and gradually added other things—perennials, driftwood, stones. Working the garden offered me time to remember and reflect. And the colors and textures change as the seasons pass—much like grief itself.
Plant a tree. This can serve as a lasting, living tribute. Over time, the growth of the tree will remind you of your own strength in having survived your loss.
Plan a project day. This can be a time spent with family dedicated to making a quilt, scrapbook, or even mosaics or stepping stones. Using belongings of your deceased loved one is especially effective in such projects.
Organize a reunion. Gather family or friends who share the loss. Designate a time for the sharing aloud of favorite memories or stories.
Purchase a Memory Book. Wonderful examples are available at bookstores and online. Record your memories of a loved one using the prompts provided on each page. This can become a treasured keepsake or gift to another family member who will cherish the legacy of these memories.
Take a field trip. Visit one of your loved one's favorite destinations. This could be anywhere that evokes a special memory—an art gallery, restaurant, or fishing spot.
This is just a sampling of ways in which the memories of our loved ones can be honored. In honoring our memories during our time of grief, we can help ourselves work toward healing, and carry forward a lasting legacy.
If you have questions or need support dealing with grief, visit our website or contact us at (800) 237-4629.
Connie DeKrey, LBSW, CT, is a grief specialist at Hospice of the Red River Valley. She joined the organization in 1993, working in patient care as a medical social worker for 10 years and now as a grief specialist in the grief support department. She particularly enjoys the opportunity to provide education to individuals and groups about living, dying and grief.
About Hospice of the Red River Valley
In 1981, Hospice of the Red River Valley was founded on the belief that everyone deserves access to high-quality end-of-life care. We fulfill our nonprofit mission by providing medical, emotional, personal and spiritual care, as well as grief support to our patients, their families and caregivers during a tender time in life. Our staff helps those we serve experience more meaningful moments through exceptional hospice care, 24 hours a day, 365 days a year, wherever a patient calls home. The organization serves more than 40,000 square miles in North Dakota and Minnesota, including in and around Bismarck, Detroit Lakes, Devils Lake, Fargo, Fergus Falls, Grand Forks, Lisbon, Thief River Falls, Valley City and many more communities. Hospice of the Red River Valley offers round-the-clock availability via phone, prompt response times and same-day admissions, including evenings, weekends and holidays. Contact us anytime at 800-237-4629 or hrrv.org.