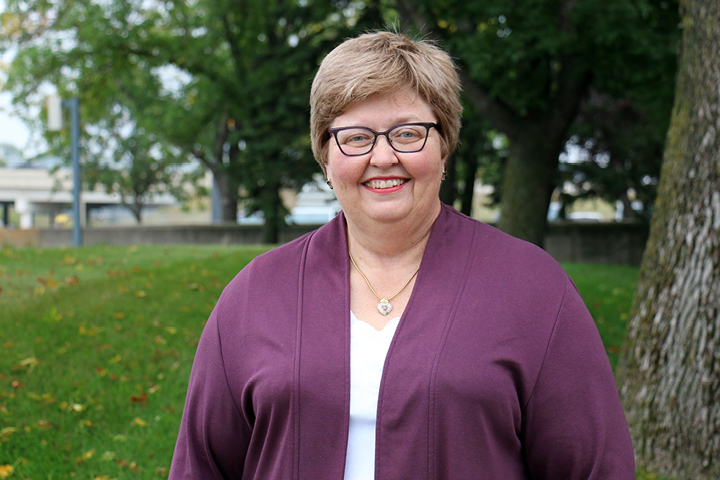 Spiritual care can be vital to the well-being of a person. Such care is often where we find our purpose, direction in life, values, self-worth and morals. As part of the hospice interdisciplinary team, Hospice of the Red River Valley's chaplains promote caring for the whole person by providing spiritual comfort at the end of life, if desired by the patient and their family members.
Hospice chaplains, who are experts in the field of ministry, help patients and families cope with illness; align care plans with their values, promote a culture of respect and dignity; and tap into their inner strengths and resources. They provide individualized support and healing through music, prayer/devotion, rituals/imagery and legacy/life review. The chaplain acts collaboratively and/or as a liaison with a patient's community of faith to best meet the specialized needs of each patient.
We spoke with Hospice of the Red River Valley employee Vickie Haverkamp about the unique role of a hospice chaplain and her experience providing care and support.
What do you enjoy the most about working as a hospice chaplain?
What I enjoy most is getting to know my patients and families. I love sitting at their kitchen counters, or at their bedsides, in their homes or in various facilities in our city. I love being able to see their lives come together with their families, the love they share, the stories that bring them comfort. I love that in that most vulnerable state their hearts are open to share their faith journey and their belief system with me. I am the most blessed to get to know them, care for them and serve them.
Share a little about your background. What brought you to Hospice of the Red River Valley?
I came to Hospice of the Red River Valley just a few years ago. I had been working as a nurse and parish pastor and needed a change. I was invited to a Hospice of the Red River Valley certified nursing assistant's (CNA's) home for a graduation party and was listening to employees say how wonderful Hospice of the Red River Valley was. They talked about how they loved going to work every day and meeting the most amazing people. They shared their love for caring for people, and I was intrigued.
A month later I started at Hospice of the Red River Valley as a concentrated care nurse (CCN). I did that for two years and then was approached by a staff member (who is now my manager) to make a move into chaplaincy. At first I wasn't sure that was what I was to do, but soon I felt the Lord moving me to that position. I loved it so much that I retired from parish pastoring so I could work full-time as a chaplain.
It's the best move I could have made. Just like those employees said, I get to work here … I love coming to work every day … I love my patients and their families. It's not always easy, but it is always amazing. I love what I get to do!
What qualities help make someone a good hospice chaplain?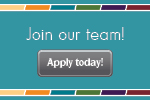 I think the best quality for a chaplain is the ability to receive people right where they are at. My biggest job is to bring spiritual comfort and peace. To bring love and comfort to their souls. To allow them to live their best life until that life is done, and then to leave this world in peace. Having said that, the end of life looks different for every patient. There is no cookie cutter experience. It's different for everyone, so you have to be flexible, transparent, able to listen and able to be present without saying a word. It's about being a bridge to their local place of worship. It's about talking with their faith leaders and joining hands with the patient.
What is a chaplain visit like?
My first visit is always the test … will I get invited back? I ask some questions that we need for the patient's chart like religion, funeral homes, church homes, but I also ask, "What worries you the most right now? What is it that you want to accomplish in this next phase of your journey? How can I best come alongside you for support?" I've taken patients for walks outside, wheelchair rides through gardens. Sometimes I share music, sometimes I share scriptures or devotional readings, sometimes I pray, sometimes I will hold their hand and say absolutely nothing.
What do you wish people knew about hospice?
What I wish people knew about hospice is that it's not the last thing you do. It is not that you are giving up; instead, it is allowing a team of caring, loving experts to come into your life at a most vulnerable time to allow you to shine in the last pages of the last chapter of your life. I always wish people had signed up sooner. I always hear from people, "I wish I had signed my loved one up much earlier." The care, the comfort, the peace … I work with the best people in the world. I am a very blessed chaplain. I love my job, and I get to do what I love.