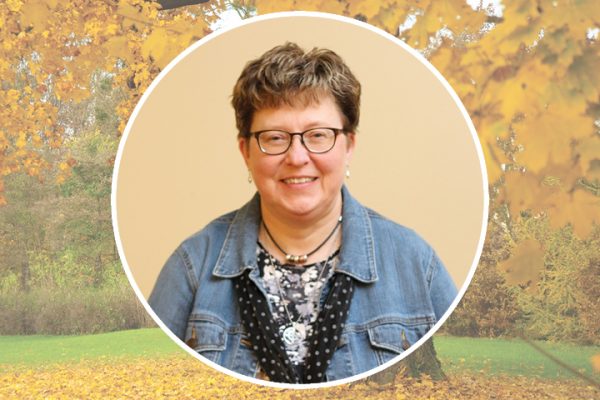 Spiritual care can be vital to the well-being of a person. Studies show spiritual care is associated with better quality of life for patients who are near death. As part of the hospice interdisciplinary team, Hospice of the Red River Valley's chaplains provide spiritual comfort at the end of life, if desired by the patient and their family members.
Hospice chaplains are experts in the field of ministry and promote caring for the whole person. They specialize in listening and recognize that asking the thoughtful questions is an important part of moving toward peace during a delicate time in life.
Hospice chaplains help patients and families cope with illness; align care plans with their values; promote a culture of respect and dignity; and tap into their inner strengths and resources. They provide individualized support and healing through music, prayer/devotion, rituals/imagery and legacy/life review. Support is provided based on an individual's personal beliefs. If desired, hospice chaplains also act as a link to the individual's church or other faith community.
We spoke with Hospice of the Red River Valley employee Janna Kontz about the unique role of a hospice chaplain and her experience providing care and support.
What is a hospice chaplain?
When a family first comes on hospice and they hear that I'm the chaplain, I will often get "we don't need you, yet." I'm never quite sure what that "yet" means. But I've always felt my main job is to listen because people want to tell their story. Whether it's about their disease or their life, they need to be heard. I think that is the most important thing that I do. To meet them wherever they are and not interject my own agenda. I listen and help work through some of issues people may have at the end of life.
I often connect people with their church, if they have one. I find many times that people have been disconnected with their church for many years and they are really hesitant to call anyone from the church. So I can be the go between and their advocate. I'm the safe place for them to say "It would be nice to see my pastor." Or I can encourage them to reach out. I think that is one of my most important roles.
What is your typical day like as a chaplain?
I don't know if there is a typical day. I try to make out my schedule at least a week ahead of time. For instance, yesterday I had six visits planned and I got to do two of them. Other family members were present and they really needed me. That's OK. I just rearrange things the rest of the week.
I live in Mayville, and I cover the Mayville, Grand Forks and Thief River Falls offices. I travel a lot, and I use that time to listen to a lot of podcasts and try to learn something along the way. I like to get something out of my drive. I've been doing this for 10 years.
What called you to serve your faith?
That's hard to describe or pin down. At first it was a feeling that I was supposed to be doing something else. I didn't want to tell anyone that I felt this call because I thought they would think I was crazy. So I told my pastor first. She said you may as well apply to seminary because it isn't going to go away. Then I told my husband and he said "Well, you may as well apply because it isn't going to go away."
How did you come to Hospice of the Red River Valley? 
I knew that I needed a change. I saw the Hospice position in the paper and at first I ignored it, but it kept coming back to me. I interviewed on a Wednesday, was offered the position on that Friday and told them I would think about it over the weekend. I accepted it on Monday and I gave my notice at the church on Wednesday. I never thought I would have been here for 10 years, but it became my calling.
Had you ever experienced hospice care or death and dying?
I had some in the parish because we are called in at those times. I was on the pediatric floor at the University of Minnesota Medical Center, but that was very different from Hospice. I got good experience, however. The U of M is a third referral hospital, so when the kids are there it's because no one else knows what to do with them. A lot of those kids were dying, and I think I got some very valuable experience with them. It is a teaching hospital for everybody, and I learned a lot.
If you could tell patients and families one thing about your work, what would that be?
It would be that they are accepted no matter what. It doesn't matter what their station in life or their past—that we see the person and what they need now.
In what ways do you see yourself having made a difference in Hospice?
I love kids, and teenagers are my passion when it comes to trying to help. I think I've had the greatest impact with kids. I seem to relate to them well and treat them as adults. It's trying to help a 10 year old understand death when we aren't even sure. That God doesn't cause this, but he is right here with you and it's not his fault. But if you want to be angry at him, go ahead.
What do you tell people who have the really big life questions? Do you ever feel you can't answer them?
Absolutely. You let them know that there are many things in life that we don't understand and can't understand and that's OK. You have to be honest with people about that and not make up things just to make it sound good.
What is the most rewarding part of your job?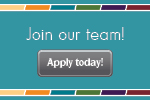 The most rewarding thing for me is when God nudges me to do something and I actually do it. Then I'm in the right place at the right time. Last week, I met a patient only once and she was dying and the family wanted me to come. I was there when she died and the family was so grateful. I was only there for a couple of hours and I told them I will be sitting and praying for you guys and just let me know when you need me.
What compels you to continue your work in Hospice?
Making a difference. I thoroughly enjoy helping a variety of people. At the end-of-life, nobody cares about the material things. Rather, it comes down to faith and the really basic things. We are always the hardest on ourselves and are unforgiving of ourselves. I see that a lot with people who are dying. I ask, "Is there anyone you need to forgive?" They often say no, but then will start talking about something personal and it comes down to forgiving themselves. Sometimes they don't give themselves permission to do that. When you work out in the field and someone is struggling, it is usually something spiritual. Not religious, but spiritual.
What is your definition between the two: Spirituality and religion?
You can do anything religiously—put your socks on the same way every morning, feed your dog religiously, you can go to church every Sunday religiously. But if you don't have a relationship with God, it doesn't matter. To me the spiritual part is the relationship. It may be with a higher being or maybe with nature but to me, it all comes down to the relationship.
What do you wish people knew about Hospice care?
I wish they knew it isn't about the last week of their life and that it isn't about giving up. It's about living the best you can for as long as you can.
I always ask people if they are scared, and most are. I tell them that it's OK. You are going on a trip you've never been on before. You haven't been there. It doesn't mean you are lacking in faith.
What do you do to take care of yourself?
I spend time with family. My husband and I enjoy traveling. I do photography. I always have my camera around my neck when we travel. My two favorite places that call to me are the north shore of Lake Superior and Ireland. I've only been to Ireland once, but I could live there. It's beautiful and the people are so friendly and welcoming.
Can you share what has been one of your most impactful times here at Hospice?
There are many. I wrote a book called "Journeys to Home," and it's about Hospice. I give them out to patients a lot.
One that really impacted me was a baby born with a defect called Trisomy 13. On the outside he looked absolutely perfect and the first thing the parents did was hand him to me. I held him during the entire visit. He lived only 10 days. They would watch people as they held him and know that he was making a difference in this world. They didn't concentrate on him dying, but on his life and that he had purpose.
Janna has transitioned into a grief specialist role at Hospice of the Red River Valley, and she still provides chaplaincy support, as needed.