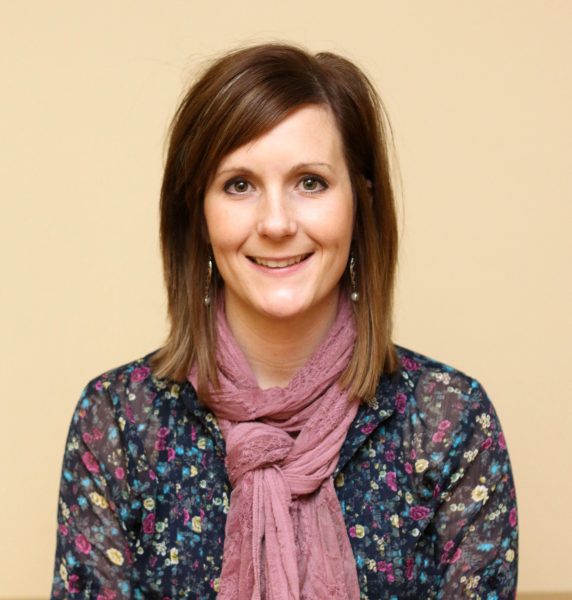 by Heather Larson, LSW, CT
As a Hospice employee and a mother who utilized hospice care for her son, the concept that hospice doesn't mean giving up, but rather a shift in priorities, is second nature to me. However, I know for many people, the same notion doesn't come as easily, but the reality is we all came into this world, and eventually we will all leave it, too.
Early on in my hospice career, I had a very wise patient tell me, "You are just as terminal as I am," and he was absolutely right. The point he was making as we visited together was that we all have the same fate and the same ability to choose how we want to live out our lives—especially the end of our lives.
I also recall a previous Hospice employee who talked about death being the only certainty any of us have in life. As I thought about this, it struck me that the one certainty every person on this earth has in common is the very thing that many of us are uncomfortable thinking and talking about—and planning for. Because we all have this commonality, it seems natural that we would be more open to sharing with one another and making our lives the best they possibly can be for however long we are here. But sometimes it's difficult to share our thoughts and feelings about death.
Even though we share the commonality of death, the circumstances leading up to death will be unique for each of us. When we receive devastating news that someone we love has a terminal diagnosis, it can shatter our world and feel unbearable at times. After reality sets in, this is a crucial time and a real opportunity for people to consider what is important to them and share those things with their loved ones. Asking thought-provoking questions is so important and can lead to open and honest conversations with family and friends about end of life choices.
"What are my goals?"
"What are our goals as a family?"
"How do I want to spend my time now?
"How do we think our loved one might want to live out their days, if they are unable to speak for themselves?"
Yours or your loved one's responses to the questions above may reveal a change in thinking to re-focus on what matters most to the person with the terminal illness. With hospice care, there is a shift from curative treatments to quality of life and comfort care that focuses on treating the whole person. This concept of care includes an interdisciplinary team of Hospice professionals, including a medical director, nurse practitioner, registered nurses, social workers, certified nursing assistants, chaplains and grief specialists.
As a Hospice social worker, I have witnessed many families decide they were going to shift the focus of their priorities to what mattered most to them. Perhaps that meant they were finally going take that trip they had always wanted to, or they were going to spend more time with friends and family. Sometimes the person's priorities may be as basic as pain and symptom relief. He or she has not been able to leave the house, or even his or her bed. With pain management measures in place and the compassion of the Hospice team, I have seen significant improvements to a patient's quality of life and witnessed patients being able to get out of the house to enjoy some of their favorite activities again. Through the assistance of Hospice staff, in many of these cases, the family's priorities became reality.
For my husband and me, hospice care meant feeling empowered to take our infant son home to care for and love him through his final days. Without Hospice, we would not have been confident enough to take him home, and he would have lived out his entire life in the hospital. To us, the reality was he had a terminal diagnosis, and as much as we wanted to fix it for him and for us, we could not. But we chose not to give up on him either. By involving Hospice, we were able to prioritize how we wanted to spend his precious days here with us. We wanted him to be as free of pain as possible, surrounded by our family at home where we were most comfortable. With hospice care, we were able to achieve all the goals that were so very important to us as a family.
As Hospice professionals, we seek to understand what is most important to our patients and their families so we can help them meet their goals. Hospice is about learning to live your days to the fullest and discovering what is really most important at the end of the day. For some, this has even meant learning how to live again.
Heather Larson, LSW, CT, is a licensed social worker and grief specialist with Hospice of the Red River Valley.
About Hospice of the Red River Valley
In 1981, Hospice of the Red River Valley was founded on the belief that everyone deserves access to high-quality end-of-life care. We fulfill our nonprofit mission by providing medical, emotional, personal and spiritual care, as well as grief support to our patients, their families and caregivers during a tender time in life. Our staff helps those we serve experience more meaningful moments through exceptional hospice care, 24 hours a day, 365 days a year, wherever a patient calls home. The organization serves more than 40,000 square miles in North Dakota and Minnesota, including in and around Bismarck, Detroit Lakes, Devils Lake, Fargo, Fergus Falls, Grand Forks, Lisbon, Thief River Falls, Valley City and many more communities. Hospice of the Red River Valley offers round-the-clock availability via phone, prompt response times and same-day admissions, including evenings, weekends and holidays. Contact us anytime at 800-237-4629 or hrrv.org.