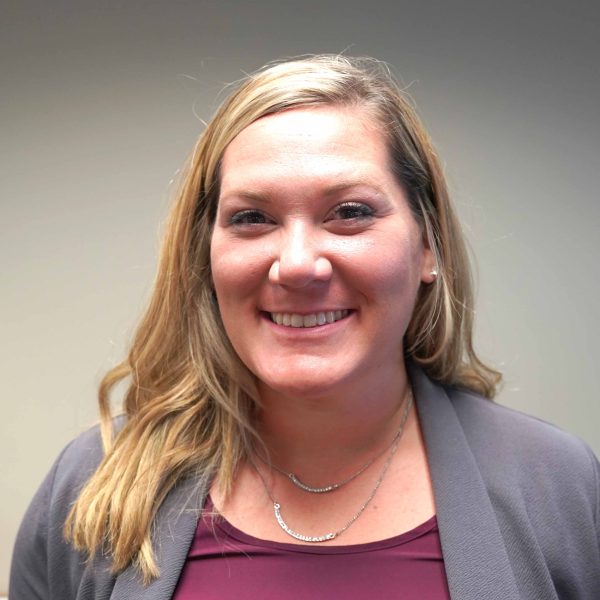 by Kristi Ostlund
Dr. Debasish Mridha once said, "There is no greater duty in this world than to serve others with deep compassion and love." We see these words come to life every single day at Hospice of the Red River Valley through our dedicated, compassionate volunteers who selflessly share their time and talents with our organization and those we serve.
Volunteers are embedded into every part of our organization, making a significant impact in the lives they touch every day. They come to us with many skillsets and passions, and there is a place for everyone who has a desire to give back at Hospice of the Red River Valley.
They make space and time for patients to share their life stories, histories and most profound thoughts.
Patient care volunteers provide companionship to patients, which may include reading, visiting and other one-on-one activities, and help with errands or light housekeeping. Their role allows caregivers to take a break, go to an appointment or run errands without worrying about their loved one. We also have several volunteers with a more specialized skillset, including hairstyling, massage and pet therapy and many other self-care essentials.
Not all Hospice volunteers work directly with patients. There are other ways to share your time and talents with Hospice of the Red River Valley. A common challenge for Hospices is getting supplies to and from rural communities. Courier volunteers drive many miles to deliver equipment, supplies and medications to patient homes. Office volunteers help with special projects and welcome guests at Hospice offices. We have volunteers who sew Celebration Bears for families to memorialize their loved one. The special bears help bring joy and closure.
Marilyn Linsalata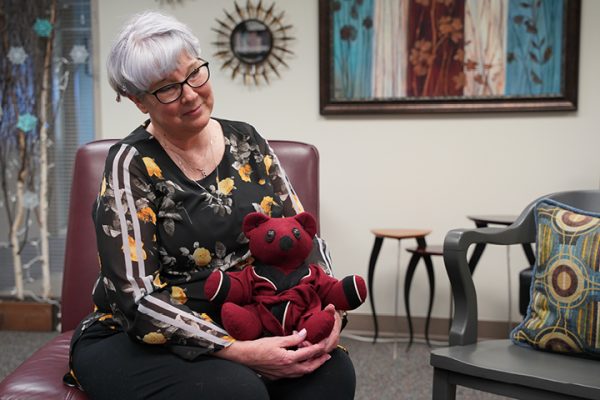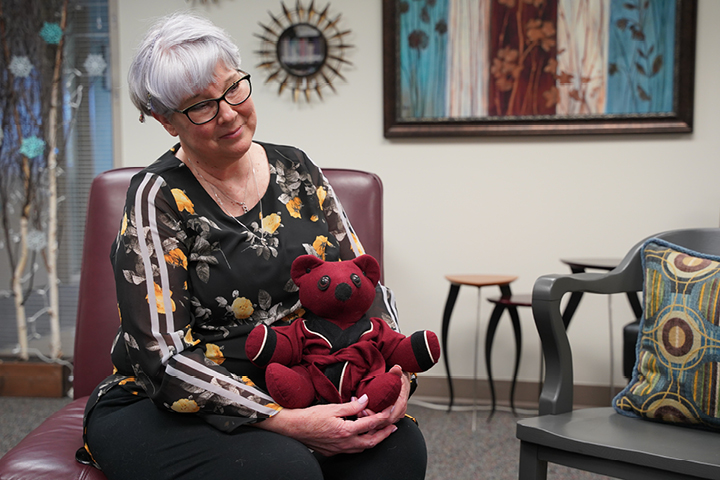 is one of Hospice of the Red River Valley's most prolific bear sewers, creating dozens each year. She doesn't often get to meet the people she sews them for—but simply knowing her creations are reminders of a life lived and a loved one held close is enough to inspire her to continuing giving back.
Marilyn personalizes each project. Families don't always send her instructions for the creation of the bears so she will often wait until inspirations hits so that she can give the family the most special, meaningful bear.
COVID presented a difficult challenge for our hospice volunteers. As travel restrictions and nursing home regulations tightened, our patients found themselves without their family and friends. Our volunteers stepped up to this challenge and were able adapt to the changing world and bring our patients to their families through video chats and virtual get-togethers. Many outdoor activities were introduced to keep patients in good spirits and allowed birthdays, holidays and special moments to happen.
Lee Roggenkamp, a Hospice volunteer, combatted COVID restrictions by recording personalized birthday songs and inspirational messages for patients.
"Hospice volunteers—we are social people. We enjoy being there talking to the patient or holding their hand. Everyone needs that kind of interaction, so this is my way of continuing that," Lee said.
What makes our hospice volunteers so versatile is that they come from all walks of life, career paths and have so many reasons why they chose to volunteer with us. Some have experienced hospice services with their family or friends, others are retired health care professionals and for others, it is a serendipitous encounter that led them down this path. Whatever the reason, we are so grateful to have every single one of them on our team. Without our volunteers we could not exist or function as we do.
Hospice of the Red River Valley provides training to all volunteers to help ensure you feel prepared and confident. Medical training is not required to be a Hospice volunteer. As a Medicare-certified hospice program, our volunteers complete training outlined by Medicare, in addition to topics selected by Hospice of the Red River Valley. 
Whatever your skills and interests, we have a volunteer role for you. Get started by contacting one of our volunteer coordinators at (800) 237-4629, send us a message, or fill out our online application.
Kristi Ostlund is a volunteer coordinator with Hospice of the Red River Valley.
About Hospice of the Red River Valley
In 1981, Hospice of the Red River Valley was founded on the belief that everyone deserves access to high-quality end-of-life care. We fulfill our nonprofit mission by providing medical, emotional, personal and spiritual care, as well as grief support to our patients, their families and caregivers during a tender time in life. Our staff helps those we serve experience more meaningful moments through exceptional hospice care, 24 hours a day, 365 days a year, wherever a patient calls home. The organization serves more than 40,000 square miles in North Dakota and Minnesota, including in and around Bismarck, Detroit Lakes, Devils Lake, Fargo, Fergus Falls, Grand Forks, Lisbon, Thief River Falls, Valley City and many more communities. Hospice of the Red River Valley offers round-the-clock availability via phone, prompt response times and same-day admissions, including evenings, weekends and holidays. Contact us anytime at 800-237-4629 or hrrv.org.