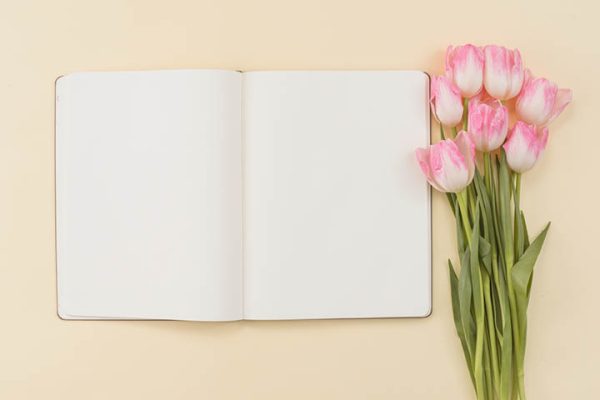 Writing an obituary for a loved one that recently passed can be a daunting task. How can you possibly condense years and years of a life into a few short paragraphs? It can often feel like you're doing your loved one a disservice by pitting memories and favorite sayings or hobbies against one another for the sake of a word count.
It's important to remember that an obituary's most basic, stripped-down purpose is to inform people of the passing. Anything written into the obituary beyond that is a way to share stories, memoires and the love that you have for the decedent.   
Looking at a blank word document, knowing that you'll soon be filling it with memories and details about your loved one can be scary and intimidating. But it doesn't have to be.
You can take this process step-by-step and allow yourself time to live with the memories of your loved one and grieve their passing while you're writing.
A good place to start is by listing out the concrete details of someone's life and passing.
What should you include in an obituary?
Full name of the deceased
Date and place of birth/passing
Parents and siblings
Places lived
Marriage(s) and children
Occupations, achievements or hobbies
Family (proceeded by and survived by)
Service and burial information
Once you have all of that down you can move on to adding the stories and embellishments that you've chosen to share.
Finding Stories to Share
Selecting what you want to share with the community in the obituary can be a bit challenging. There are probably so many stories that you want to tell, favorite moments that jump to mind when you think of your loved one. This can be overwhelming and frustrating, especially if you're looking to publish the obituary in a newspaper and are trying to stay within a budget.
It can be helpful to make a list of the memories that you'd like to share. Sometimes, seeing them written out on paper can be helpful when narrowing down what you're going to include. You can also enlist the help and support of family members by asking for their input or simply sitting down with them and seeing which stories are known and shared by all.
Often people will think back on what gave their loved one the most joy over their lives. Obituaries can go into greater details about favorite foods, hobbies, pets, vacations or their favorite way to spend time with family or friends.
You can also look at what your loved one was like towards the end of their life. Did they find solace in a certain community group or project? Did they adopt a beloved pet that helped ease their passing? Did the family come together and do any fun, meaningful get togethers before the passing?
All of this can be included in the obituary – sometimes you can find yourself getting closer to someone as they get ready to pass, and it can be those memories that you find yourself turning to for comfort.
Benefits of an Obituary
While writing an obituary can be daunting the benefits of having one to share with family, friends and other members of the community are plentiful.
Sharing an obituary on social media is a way of allowing others to share their favorite memories of the deceased and can help people grieve together and support one another. Printing an obituary in the newspaper is a great way to spread the word of the passing and offers a physical memorial that you can keep or include in a scrapbook to pass on.
The best way to write an obituary is to take your time, live in your memories and allow yourself the time to grieve and process the passing while you write.  
If you or someone you know is having difficulties coping with grief, we can help. Hospice of the Red River Valley offers free grief support services to anyone in the communities we serve. Contact us at grief@hrrv.org or call (800) 237-4629 and ask to speak with the grief department.
About Hospice of the Red River Valley
In 1981, Hospice of the Red River Valley was founded on the belief that everyone deserves access to high-quality end-of-life care. We fulfill our nonprofit mission by providing medical, emotional, personal and spiritual care, as well as grief support to our patients, their families and caregivers during a tender time in life. Our staff helps those we serve experience more meaningful moments through exceptional hospice care, 24 hours a day, 365 days a year, wherever a patient calls home. The organization serves more than 40,000 square miles in North Dakota and Minnesota, including in and around Bismarck, Detroit Lakes, Devils Lake, Fargo, Fergus Falls, Grand Forks, Lisbon, Thief River Falls, Valley City and many more communities. Hospice of the Red River Valley offers round-the-clock availability via phone, prompt response times and same-day admissions, including evenings, weekends and holidays. Contact us anytime at 800-237-4629 or hrrv.org.