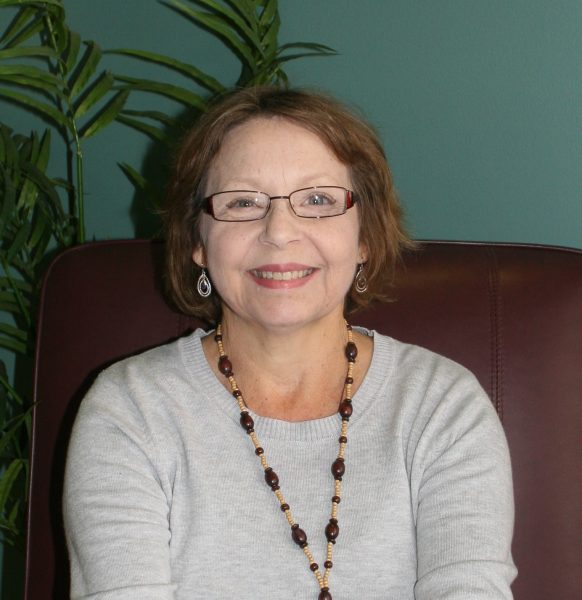 by Diane Samuelson
My Dad was terrified of dying and wanted to be at home. He was born in 1908, and grew up during a time when nursing homes and hospitals were very different than the facilities of today. When his doctor told him the cancer had spread and very little was left to be done, he made my mother promise that he would never have to go back to the hospital or move to the nursing home. She promised.
As the days passed, she became worried about the reality of caring for him as his needs increased. A family friend told her about something called "hospice." None of us had any idea what that meant, but Mom called and before long Hospice of the Red River Valley became part of our family. Over the next months, staff members, both volunteer and paid, helped us take care of Dad. At the end of May, as Mom was singing a lullaby, he took his last, peaceful breath. He was in his bedroom at home. The year was 1985.
In 2003, Mom started failing and we knew time was short. My sister made a phone call, and once again Hospice of the Red River Valley became a part of our family. The faces and names had changed over the years, but the care and support given to Mom and our family was just as remarkable and a blessing. After a few months of care, Mom died comfortably with family at her bedside.
To this day, I can't explain the pull I felt then (and still feel) toward Hospice. For all Hospice has given to me and my family, I would have scrubbed the floors for them if that was the only way I could give back. Fortunately for me, I didn't have to scrub floors; I started volunteering in late summer of 2003, and was lucky enough to be hired in 2006.
Hospice has given so much to my family, and, I agree with Hospice of the Red River Valley's philosophy that anyone who wants and needs hospice care should have it available to them. For these reasons, I became a member of Hospice of the Red River Valley's Legacy Society.
Hospice of the Red River Valley's Legacy Society is made up of people who have chosen to financially support Hospice beyond their lifetime, through will bequests, designation on a life insurance policy or retirement account, and charitable gift annuities. To learn more about planned giving options, including those with matching opportunities, please visit our website or contact a member of our development department at 800-237-4629.
About Hospice of the Red River Valley
In 1981, Hospice of the Red River Valley was founded on the belief that everyone deserves access to high-quality end-of-life care. We fulfill our nonprofit mission by providing medical, emotional, personal and spiritual care, as well as grief support to our patients, their families and caregivers during a tender time in life. Our staff helps those we serve experience more meaningful moments through exceptional hospice care, 24 hours a day, 365 days a year, wherever a patient calls home. The organization serves more than 40,000 square miles in North Dakota and Minnesota, including in and around Bismarck, Detroit Lakes, Devils Lake, Fargo, Fergus Falls, Grand Forks, Lisbon, Thief River Falls, Valley City and many more communities. Hospice of the Red River Valley offers round-the-clock availability via phone, prompt response times and same-day admissions, including evenings, weekends and holidays. Contact us anytime at 800-237-4629 or hrrv.org.