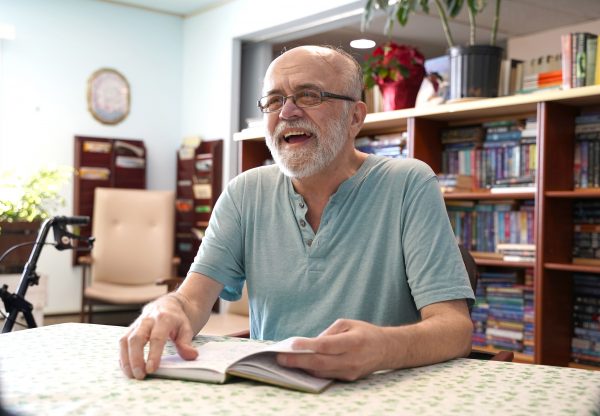 Paul Fellbaum spent his childhood years on the family's New Effington, S.D., farm, surrounded by nature—a landscape in which he found much inspiration. At age eight, Paul's Aunt Sharon gave him a camera for Christmas, setting in motion his lifelong passion for photography.
"That summer, my baby brother was born, and I took all of his baby pictures," Paul shared.
That camera was his most precious belonging, and he carried it everywhere he went. His interest in capturing special moments through the lens only continued to grow throughout the years.
Paul's favorite subject to photograph is nature—not surprising considering the landscape in which he grew up. He has traveled and photographed some of the most beautiful scenery in the United States, including the Rocky Mountains, Bryce Canyon National Park, Zion National Park and several states. In August 2012, he took an 11-day train trip with his sister from Chicago to Salt Lake City, and bus tours through Grand Teton National Park, Yellowstone National Park and Glacier National Park.
In October 2014, Paul's journey took an unexpected turn as he was diagnosed with inoperable stage 3 lung cancer. He underwent intensive radiation and chemotherapy treatments. "Some days were non-stop appointments," he said.
However, Paul doesn't look at that time as a negative experience. "This may sound weird to say, but it was one of the best experiences in my life," Paul explained. "I say that because I had the best time joking around and laughing with the nurses and having a good time. One of the techs said to me that my attitude was a lift to them as staff, and that I was helping them as much as I thought they were helping me. It's a state of mind and attitude."
After 30 daily rounds of treatment at the Roger Maris Cancer Center, Paul's treatment ended in late 2014. And a few months later, he received incredible news: "I went to the doctor, and he tells me I am cancer free," Paul recalled. "Praise the Lord!"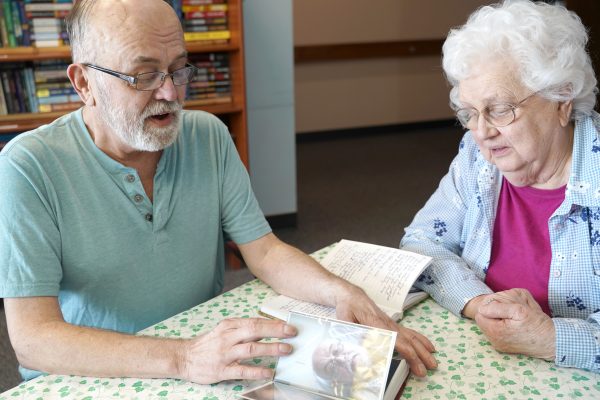 The next year was uneventful, health wise. Then during a follow up appointment in June 2016, Paul mentioned to his doctor—almost as an aside—that he felt like his legs were out of sync during his walk to the clinic. His doctor immediately ordered an MRI, and she discovered Paul had an inoperable brain tumor. Paul says this conversation with his doctor taught him an incredibly important lesson: "Tell your doctor absolutely everything, no matter how insignificant you think it may be."
The new cancer diagnosis led to more scans, MRIs and an even more grueling round of treatment using steroids in an attempt to slow the progression of the brain tumor. "With the chemo and radiation, I lost weight. I went the opposite direction with the steroids," Paul said.
Weight gain wasn't the only side effect Paul experienced. "When you are on steroids, you don't sleep. I would get up and clean just to keep busy." That course of treatment lasted nearly a year. As of today, the brain tumor's growth has stabilized, although Paul continues to experience side effects like memory loss.
In late 2018, Paul made the decision to begin hospice care and to move into Dakota Estates Retirement Center in Lidgerwood, N.D., the same retirement community as his mother Renata. "I wish I would have moved here sooner," he said. "I have everything I need here, and I could also have hospice services."
Hospice of the Red River Valley has helped Paul manage his medications, something that was previously a challenge for him. "When I started hospice care, they had to figure out the drugs because I was so out of it," he said. "They figured out how to manage them."
Renata remembers how serious the situation was. "When he came from Fargo, his sister and I were ready to plan a funeral," she said. "All he wanted to do was sleep. You couldn't have a conversation with him. He was just awful. It was so hard to see him that way. They [Hospice] finally got his meds straightened out, and that brought him back to where he is now."
Paul echoes his mother's sentiments. "Hospice care is what brought me back to where I am now. I am so much better."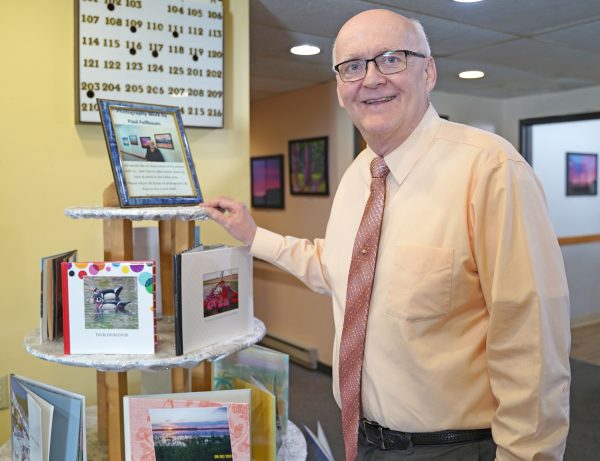 His Hospice care team includes his registered nurse, Christina, whom he has fostered a trusting relationship. "She is awesome," Paul said. "She helps me with everything, how and when to take my medications. She's been coming once a week." He's also appreciative of his hospice social worker, Lisa, and Chaplain David.
"I look forward to my weekly visits with Paul and feel very fortunate be on this journey with him," Christina said. "He always has a positive attitude and reminds me every week why I do what I do. He is a true example of living life to its fullest, and I am grateful that I get to take part in trying to make each day a little bit better for him."
Paul is relaxing into his new home, enjoying the company of his mother and other residents who are becoming great friends. He also rekindled an old friendship with the retirement center administrator, Curt Brownlee, who he knew in high school and worked with for a short time later on in life.
Recently Curt was instrumental in helping arrange a photo exhibit to showcase Paul's photography at Dakota Estates. Forty of Paul's framed prints, taken throughout his journeys across the country, were displayed for residents, visitors and community members to enjoy. Several of Paul's photography books were also on display in the front lobby of the retirement center. Attendees gathered to celebrate Paul's work during an open house in March 2019.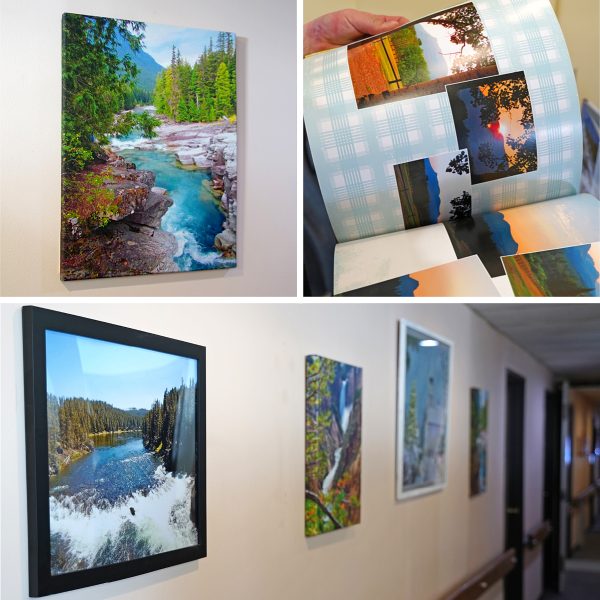 Curt explained the retirement community is truly like a family, and this small measure of kindness was the least they could do for Paul.
"Paul told me about his prints and that he had over 100 of them. They are just beautiful. He asked if he could hang some in the halls, and I agreed to that, and then it just exploded from there," Curt shared. "If I can make somebody happy, that is what it's all about. When I saw the joy the artwork brought to so many people, and then when they hear about Paul, it's even more special. It puts things in perspective knowing the person behind the work and the struggles he is having."
Members of the local camera club invited Paul to feature his work at one of their upcoming events.
With the help of the Hospice team managing Paul's care, he is able to focus his limited energy on doing the things he enjoys—photography, journaling and playing Skip-Bo with mom and two other residents.
"I've seen so much benefit in the rapport and bond that has developed between Paul and the [Hospice] staff. It has been wonderful, and I can't say enough about them," Curt said.
While Paul's uncertain about what the future will hold, he plans to continue pursuing photography. He even has a trip in mind: "If I'm still alive this summer, I would like to redo my trip to Yosemite," Paul said. In the meantime, he is grateful to live his life where he wants and the way he wants with the help of Hospice.
About Hospice of the Red River Valley
In 1981, Hospice of the Red River Valley was founded on the belief that everyone deserves access to high-quality end-of-life care. We fulfill our nonprofit mission by providing medical, emotional, personal and spiritual care, as well as grief support to our patients, their families and caregivers during a tender time in life. Our staff helps those we serve experience more meaningful moments through exceptional hospice care, 24 hours a day, 365 days a year, wherever a patient calls home. The organization serves more than 40,000 square miles in North Dakota and Minnesota, including in and around Bismarck, Detroit Lakes, Devils Lake, Fargo, Fergus Falls, Grand Forks, Lisbon, Thief River Falls, Valley City and many more communities. Hospice of the Red River Valley offers round-the-clock availability via phone, prompt response times and same-day admissions, including evenings, weekends and holidays. Contact us anytime at 800-237-4629 or hrrv.org.