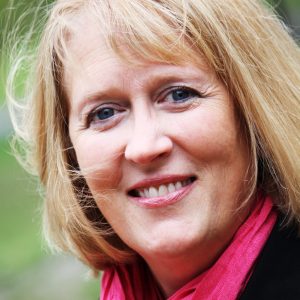 by Connie DeKrey, LBSW, CT
"Dad, may I skate down to the grocery store with Susie, please?"
"Go ask your mother."
Perhaps for most of us, this was a common exchange when we were growing up. How many questions we must have asked our mothers during the course of a day (let alone throughout the years, and even into adulthood)!
It is possible, especially during adolescence, the tables turned somewhat, with your mom asking the daily quota: "What did you have for lunch at school?" "What supplies do you need for your science project?" "Doesn't that new family on Aspen Street have a girl in your class?"
Our mothers represent our first (and often strongest) bond with another human being. They know us first, and in many cases, they know us best.
Many of you may have the opportunity to speak weekly, or even daily, with your mothers. Even as adults, you probably ask questions of her.
But for those of us who no longer have our moms on this side of forever, often we find ourselves wishing we would have asked of her a certain question or shared a particular thought.
Recently I spoke with several friends who fall into the latter category, requesting they respond to the following: "If you could ask your mother anything, what would it be?" and "If you had the opportunity to tell your mother anything, what would you want her to know?"
I found their responses to be varied, thought provoking, and even poignant.
"Mom, if you would have had a choice to change things in your life, what would you have done differently?"
"I would want her to know I totally loved and respected her as an individual for what she did for everybody else—she was always putting others first."
"I would like to have known more about her childhood. Also, what it was like, as a young married woman in the 1920s, to have to move away from home and family and make a life without those supports readily available? I would like to tell her how her grandchildren and great-grandchildren turned out."
"Mom, were you scared toward the end of your life here? Should I have been with you more? I missed having you teach my children about your faith and hand down your grandmotherly wisdom."
"I wish we had gotten more time once we mended our relationship. I love you."
"Probably the biggest thing that comes to mind is about cooking. I wish I had worked harder at learning some of the tricks Mom had, especially for special foods, such as lefse. I did get a good bit of help with lemon pie and canning tomatoes, but there are other things that come up once in a while. We could work together in the kitchen as if it were choreographed by each of us ahead of time."
"We didn't spend hours reflecting on stuff or talking about deep subjects; there was just a sense of peace in our relationship that we already would know what the other was thinking. I appreciate the relationship I had with Mom. We weren't the kind of mother/daughter that went out for lunch or even shopping without a purpose, but I really knew Mom and she knew me. This has surprised even me: Even in those things that we didn't talk about a lot, I think I would know what she would say about them. And do I have anything to say that she would need to know? She already knew it."
"What was your most significant memory of my childhood?"
"Which family customs would you most like to pass on to your grandchildren and why?"
"I don't know that I ever really told her 'thank you' enough, but she did a great deal for me. I learned a lot from Mother 'through the pores'—she did not lecture, but taught by example. She was a real anchor in the family."
"I would like to know my mom's thoughts more. What kinds of things did she think about when my brothers and I were little? I would also ask her more specific things about her childhood and growing up years, and even about her dating and early married years. I would ask her more about her life in general, and I would write it down, so I wouldn't forget, or better yet, record her talking."
"I would love to have the chance one more time to tell my mom and dad how much I love them!"
Recently I was blessed to spend most of a Saturday with my mother-in-law. We enjoyed the usual breakfast-for-four at our favorite eatery, spent time sorting through cupboards and drawers, Googled famous poetry, took a shopping excursion to a garden center, feasted on take-out chicken and capped off the day perfectly with ice cream cones at a local drive-through.
But what was the best part of our day? I believe it was simply sitting together in the kitchen of her house, which was being prepared for selling. Our pause in activity turned into one of those precious conversations during which wise perspective earned by years becomes evident, and insights are shared freely. (I dare say, I can ask her anything.)
Though my own mother has been gone many years now, and I still miss her very much, I am lucky to have a relationship with my husband's mother in which I am treated as a daughter and regarded as a friend.
Perhaps, as we mark on our calendars another Mother's Day, your heart is tender as you miss your mom. You may long for the comfort of that familiar connection. (Perhaps, even, you are that person to someone else.)
If you are fortunate enough to still have this woman in your life, ponder what heartfelt question you would love to have the answer for, and then, "Go ask you mother."
Connie DeKrey, LBSW, CT, is a grief specialist at Hospice of the Red River Valley. She joined the organization in 1993, working in patient care as a medical social worker for 10 years and now as a grief specialist in the grief support department. She particularly enjoys the opportunity to provide education to individuals and groups about living, dying and grief.
About Hospice of the Red River Valley
In 1981, Hospice of the Red River Valley was founded on the belief that everyone deserves access to high-quality end-of-life care. We fulfill our nonprofit mission by providing medical, emotional, personal and spiritual care, as well as grief support to our patients, their families and caregivers during a tender time in life. Our staff helps those we serve experience more meaningful moments through exceptional hospice care, 24 hours a day, 365 days a year, wherever a patient calls home. The organization serves more than 40,000 square miles in North Dakota and Minnesota, including in and around Bismarck, Detroit Lakes, Devils Lake, Fargo, Fergus Falls, Grand Forks, Lisbon, Thief River Falls, Valley City and many more communities. Hospice of the Red River Valley offers round-the-clock availability via phone, prompt response times and same-day admissions, including evenings, weekends and holidays. Contact us anytime at 800-237-4629 or hrrv.org.