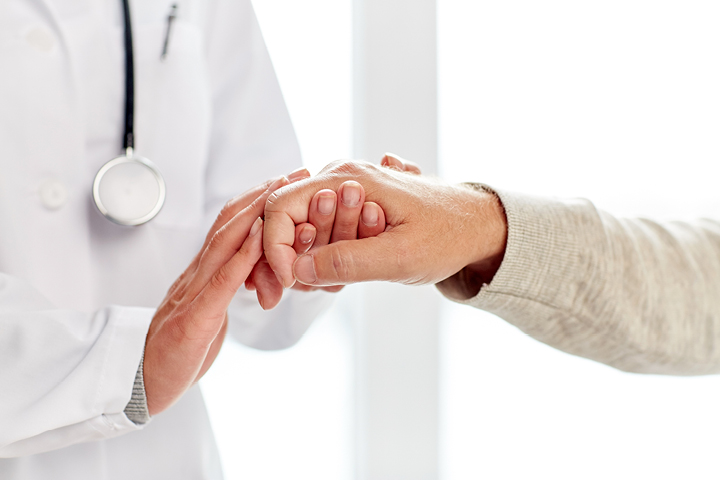 Every hospice provider is different, and patients and caregivers have a choice of which hospice organization they want to provide their end-of-life care in such a tender time in life. All hospice organizations must abide by the same Medicare requirements, but the way in which they deliver care can be drastically different.
Hospice of the Red River Valley has provided compassionate end-of-life care for 40 years. The organization has always been nonprofit and community-owned—this means we answer directly to the communities we serve rather than an investment company or larger health care system.
A study was conducted about key differences between nonprofit and for-profit hospices:
In 2019, the National Partnership for Healthcare and Hospice Innovation (NPHI) partnered with Milliman, a global actuarial and consulting firm, to conduct a study with the objective of understanding the differences and similarities in financials and quality of care between nonprofit and for-profit hospices serving those who receive the Medicare benefit.
Here are the high-level takeaways:
Results show that overall, for-profit hospices place more focus on a higher net margin than the nonprofit hospices (19.9 percent versus 3 percent).
Nonprofit hospices provide patients with 10 percent more nursing visits, 35 percent more social worker visits and twice as many therapy visits versus for-profit hospices, per patient day.
Nonprofit hospices admit more critically ill patients immediately after a hospital stay than for-profit hospices. This means nonprofit hospices are caring for individuals who have significantly more needs requiring more visits, supplies, medication and more.
For-profit hospices report spending more than 300 percent more on advertising costs than nonprofit hospices.
For-profit hospices report spending less than half what nonprofit hospices report on grief support services.
In addition to our nonprofit status, there are other aspects that set Hospice of the Red River Valley apart from other hospices. We are proud to employ a full-time medical director and several nurse practitioners whose sole focus and specialty is end-of-life care. Click to learn more about how Hospice of the Red River Valley is different.
Hospice of the Red River Valley also has a comprehensive grief support program. It is a community resource available to anyone who has experienced a loss through death, whether they had hospice services or not. We provide services to families, individuals, schools, churches and workplaces. Our services are offered free of charge to adults, youth and families coping with the death of a loved one of any age.
If you or your family are looking for support, Hospice of the Red River Valley can help. Contact us to learn more.
About Hospice of the Red River Valley
In 1981, Hospice of the Red River Valley was founded on the belief that everyone deserves access to high-quality end-of-life care. We fulfill our nonprofit mission by providing medical, emotional, personal and spiritual care, as well as grief support to our patients, their families and caregivers during a tender time in life. Our staff helps those we serve experience more meaningful moments through exceptional hospice care, 24 hours a day, 365 days a year, wherever a patient calls home. The organization serves more than 40,000 square miles in North Dakota and Minnesota, including in and around Bismarck, Detroit Lakes, Devils Lake, Fargo, Fergus Falls, Grand Forks, Lisbon, Thief River Falls, Valley City and many more communities. Hospice of the Red River Valley offers round-the-clock availability via phone, prompt response times and same-day admissions, including evenings, weekends and holidays. Contact us anytime at 800-237-4629 or hrrv.org.