When you live in a smaller community, you inevitably become an essential fiber in the tapestry of the town. Community members grow up supporting one another and giving back whenever they can to lift up those in need, and who most likely lives down the street. This sentiment is true of Northwood, N.D., and its residents, but the quaint city also holds an extra special treasure in long-time resident Gilman Beck.
If you ask anyone in Northwood or the surrounding communities about Gilman, chances are they know him, or know of someone who's closely tied to him. Gilman is a classic, all-around great guy with an incredible warmth and gentleness about him. Gilman has been a fixture in the Northwood community for the past 38 years, managing the local grain elevator for much of that time. "I know the people in all the towns around here," Gilman said with a smile.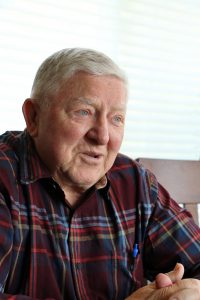 It's this small-town community and its residents, together with his deep-rooted faith, that got him through the most challenging time of his life—the sudden death of his son, Terry, who was just 33 years old. The loss of anyone is difficult, particularly a younger person like Terry. But with strong bonds, Gilman saw the community truly come together and embrace one another. "We received so much compassion from so many people in the community when our son died," Gilman shared.
The outpouring of kindness and empathy from others shaped Gilman's purpose moving forward after Terry's passing. "I wanted to be able to give back to the community the way the community gave to me and my family," he explained. Volunteering for local organizations, including hospice, the local ambulance service, the U.S. Department of Agriculture and a clerical stress management team, became the perfect outlets for Gilman as he grieved the loss of his son.
As a Hospice of the Red River Valley volunteer for the past 16 years, Gilman provides companionship and support to those facing their last months, weeks and days of life. In doing so, he's touched so many lives, including many people he has a personal connection with in Northwood and the surrounding area, making the experiences even more significant for Gilman and each patient. He regularly sits with patients and responds to each person's needs based on his or her situation. Sometimes that means sitting with a person and just listening, while other times it's reading, singing or praying.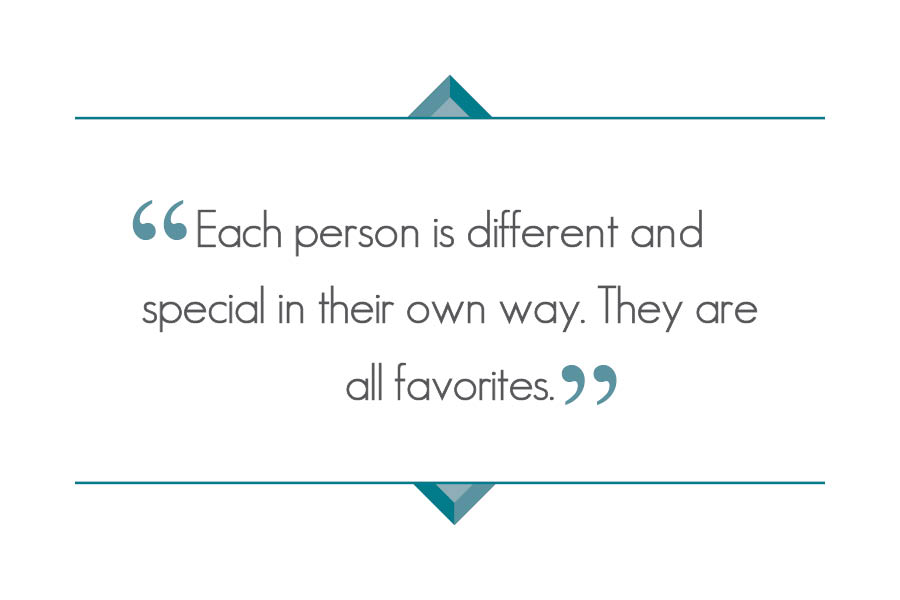 "It's so surprising that they love it for the most part," Gilman shared about his singing with patients. "Many have said, 'Do it again!'" His go-to songs are the hymns, "In the Garden" and "Great is Our Faithfulness." When he sings "Great is Our Faithfulness" he is reminded of his son. Gilman's pastor shared with him that he was unintentionally humming the song while making funeral arrangements for Terry so it's extra sweet for Gilman to share this song with patients.
"When you talk to Gilman, his voice is so reassuring; he's a breath of fresh air. His passion and commitment to his family and his community are overwhelming. He gives back to so many people in the community. They all adore and love him," shared Nikki Dukart, Hospice of the Red River Valley volunteer coordinator. "You know when you want to be like someone? He's who you want to be like. He's amazing. I can't say enough about him."
Gilman says when visiting with patients he often comes back "richer" than he was before his visit. "I feel like if I can help them [Hospice patients] with something, then I've accomplished something. I think there's so many times when it's nice for the patient just to visit with people," he shared. "Each person is different and special in their own way. They are all favorites."
"When we place volunteers with patients, our job is to make sure it's a good fit for the patient, and I just know right away that Gilman will be a good fit," Nikki said. "He builds rapport and relationships easily because he knows so many people. He makes connections in so many ways. I think that's what makes it so special for him. He knows he's giving back to the patient, and that enriches him so much."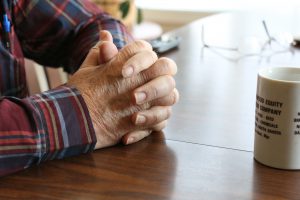 Gilman's tender heart and dedication have led him to a very special and sacred part of Hospice volunteering; he sits with patients who are actively dying and do not have someone else available to stay with them. These situations are called Pathway visits. "These visits are really very touching and interesting. Just by being with these people, I end up with a better feeling for myself," he said. "I've been with many different people when they have died, and it's nice to see people die peacefully. Hospice isn't a scary thing."
Pathway visits come at any time, but the time of day or night doesn't deter Gilman from making himself available at a patient's bedside. He shares one story about an individual who had difficulty resting, and he told the patient he would be there until the man fell asleep, and Gilman kept that promise by not leaving until the patient got comfortable around 2 a.m. "I don't care how long it takes. I will be there as long as the person needs me," Gilman said. The patient passed away the next day.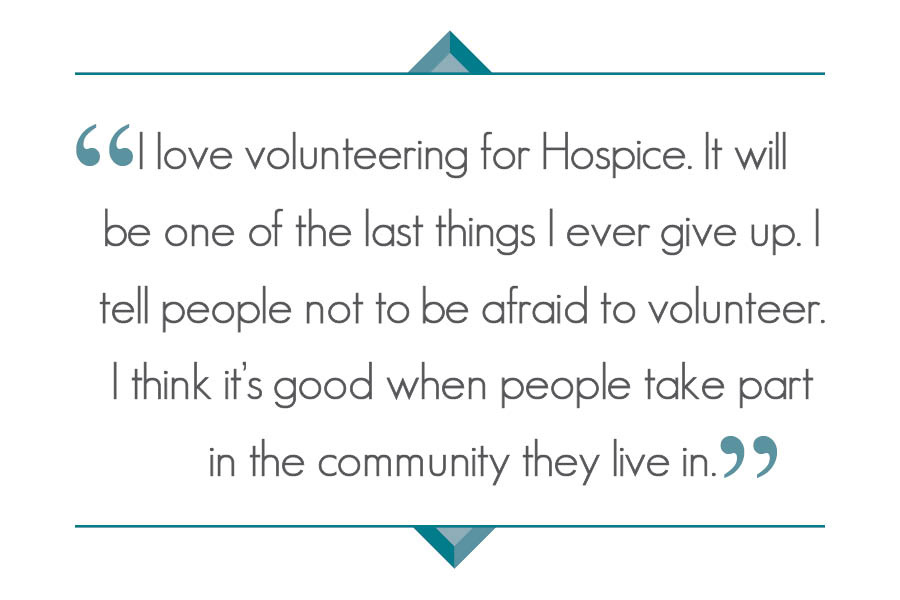 Throughout the years, Gilman has experienced dozens of tender moments he fondly recalls, but what he finds most gratifying about volunteering with Hospice is how people react when they hear he's involved with the organization. "They are elated by the care and feeling it gave them," he said. "The patients and the public love it. Hospice is exceptional, and I'm not stretching that one bit!"
"Every day I have spent helping others has been good for me. I don't think I had that until my son died. I love volunteering for Hospice. It will be one of the last things I ever give up," Gilman said. "I tell people not to be afraid to volunteer. I think it's good when people take a part in the community they live in."
For more information about volunteering with Hospice of the Red River Valley, visit our website.
About Hospice of the Red River Valley
In 1981, Hospice of the Red River Valley was founded on the belief that everyone deserves access to high-quality end-of-life care. We fulfill our nonprofit mission by providing medical, emotional, personal and spiritual care, as well as grief support to our patients, their families and caregivers during a tender time in life. Our staff helps those we serve experience more meaningful moments through exceptional hospice care, 24 hours a day, 365 days a year, wherever a patient calls home. The organization serves more than 40,000 square miles in North Dakota and Minnesota, including in and around Bismarck, Detroit Lakes, Devils Lake, Fargo, Fergus Falls, Grand Forks, Lisbon, Thief River Falls, Valley City and many more communities. Hospice of the Red River Valley offers round-the-clock availability via phone, prompt response times and same-day admissions, including evenings, weekends and holidays. Contact us anytime at 800-237-4629 or hrrv.org.