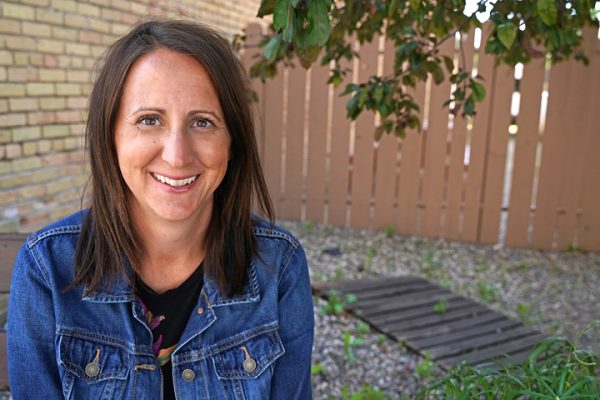 The death of a loved one can be one of the most stressful events in a person's a life—whether the death is expected or not. The grief that follows is a natural part of life, but navigating grief can be difficult, especially given the daily demands of life.
Part of Hospice of the Red River Valley's mission is to give support to grieving individuals, families and youth in their journey through grief. We provide free services to individuals, families, schools, churches and workplaces whether or not someone utilized hospice services. Our grief department includes professionally trained, compassionate grief specialists who provide support groups, end-of-life education, presentations and individual sessions.
We spoke with Hospice of the Red River Valley employee Jennifer Messelt, LMSW, LGSW, about the distinct role of a grief specialist and how she supports grieving individuals during such a tender time in their lives. 
What brought you to hospice care?
When I was 19, my dad was diagnosed with lung cancer and was given three to six months to live. He made it three months. The only person I found who would talk to me about death and dying was the hospice social worker. I remember meeting with her to talk about my feelings of (anticipatory) grief while my dad was still alive, and I asked her, "How does someone do what you do?  Did you go to school for this?" She said she went to school to be a social worker. So when I went back to school that fall, I switched my major to social work.
I also remember when my dad was dying, I had a conversation with my older brother and asked him why he thought we, at such a young age, were having to go through watching our dad die. He said, I think there will come a day when we look back on this and be able to help others through similar situations. Sometimes I share my story with people I am working with if I know it can help the other person to open up about their loss. I want to be that person who will listen to them and their story and offer support, as I know how helpful that was for me in my own personal experience. 
Having experienced the loss of my dad at young age, I wanted to help people who are going through similar situations. My dream had always been to be a volunteer for hospice, but when a position opened with Hospice of the Red River Valley, I applied. I got the job and that led me to my work in grief support. I feel very fortunate I enjoy my job so much that it doesn't feel like work to me. 
How would you describe your role as a grief specialist in hospice care?
I visit with people after they have experienced the death of a loved one. We offer one-on-one visits, phone calls, support groups, grief presentations—a wide variety of services. Sometimes people don't need us immediately after their loved one has died, instead they will need our support after the person has been gone for some time. I try to help people activate their natural support systems and learn how to live in their new normal.
Sometimes we also help health care professionals cope with difficult losses of their own loved ones, or their patients and residents.
What traits/key qualities do you feel make a good grief specialist?
It's important to be an active listener. You need compassion and considerable patience. The average feelings of grief someone experiences tend to intensify before they lessen, and having patience goes a long way in supporting grieving individuals in their time of need. Most of the time, people need someone to just listen and when they find that person to connect it's a great relief for them to be able to talk about their grief. You need to meet the person wherever they are at in their grief journey. They may repeat themselves many times, but I think each time is healing and helps them work their way through it.
Empathy—not sympathy—is huge. Sympathy is when you feel sorry for them, and that's not what they usually want. Empathy allows you to join them in their journey and walk the path with them, not trying to fix anything, but simply being alongside that person.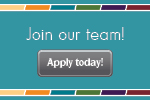 What's the most rewarding part of your job? 
Working with the people in one-on-one situations, facilitating support groups and giving presentations are the most rewarding parts of my job. We don't push ourselves on anyone but respond to those who ask for help. We get to work with people through their grief process and see them come through it and help them heal. I get to see them feel good again.
I can see a difference made through our support groups and helping to facilitate a conversation with others who have lost somebody. You see a lot of growth in support groups. It's rewarding to see someone keeps coming back to a support group because they have found their spirit again and they want to help others achieve the same goal.
I wish people knew more of what a visit with us looks like. It's a conversation and not always heavy. Many don't want to talk about their feelings or their guilt and aren't comfortable talking about it. We don't push them. But if we simply listen, most of the time they will open up to us. We don't always have to talk about the person who died. Sometimes even talking about the weather can lead to healing because it seems like grief always circles around and naturally comes out in conversation.
How has working at Hospice of the Red River Valley impacted you personally?
Working at Hospice of the Red River Valley has taught me to be more mindful and aware, and appreciate life and how quickly it can change—especially having lost someone myself. Life is fleeting and one has to take care. It puts things in perspective and gives you gratitude. I've heard from many grieving people that they miss their loved ones during special occasions and the holidays, but it's through their daily routines that they miss their loved ones most.
How does working at Hospice of the Red River Valley align with your own personal values?
I try to remember to live every day as if it's my last and to treat people well because it's the first and last impression they have of you.
Please explain your most impactful patient and/or family experience through your work at Hospice of the Red River Valley.
When people "get there" and find their new selves and their new normal, it's incredibly impactful. When people are moving forward and feeling better, when they get to a place they never thought they would be—that's why I do this job.
What brings you joy?
I have a husband and daughter (6 ½) whom I love spending time with, along with friends and other family.
About Hospice of the Red River Valley
In 1981, Hospice of the Red River Valley was founded on the belief that everyone deserves access to high-quality end-of-life care. We fulfill our nonprofit mission by providing medical, emotional, personal and spiritual care, as well as grief support to our patients, their families and caregivers during a tender time in life. Our staff helps those we serve experience more meaningful moments through exceptional hospice care, 24 hours a day, 365 days a year, wherever a patient calls home. The organization serves more than 40,000 square miles in North Dakota and Minnesota, including in and around Bismarck, Detroit Lakes, Devils Lake, Fargo, Fergus Falls, Grand Forks, Lisbon, Thief River Falls, Valley City and many more communities. Hospice of the Red River Valley offers round-the-clock availability via phone, prompt response times and same-day admissions, including evenings, weekends and holidays. Contact us anytime at 800-237-4629 or hrrv.org.